Ladies, this one's for you.
Motorcycling is a male dominated industry. 

They're up on the podium on our TVs.
They're the mechanics that service our bikes.
They're the spare parts & accessories gurus that we see when we need a new jacket or some chain lube.
They're the salesmen that sell us our bikes. 
As my 7 year old self would say, boys stink...and they're everywhere!

Being a female, especially if you're new to motorcycling, all of this can be daunting, and damn right intimidating! Having a guy standing over you, telling you what you need and what to do and what to buy can be enough to make you give up on the idea altogether! 
I'm lucky that I grew up having male mates so I know how to, for lack of a better term, handle them. 
I know some women who have had bad experiences with men and don't want to talk to them even in a gender neutral situation.
NEVER FEAR! There are so many women in the industry. 
Women are racing and winning.
Ash DeBakker raced Superbikes and dominated! Policewoman by day, and racer on the weekends. She's been out due to injury, but a racing return may just be on the cards! Ash started with some training days with MotoDNA, she fell in love with the sport and dedicated herself. In 2016 she took out the Formula Oz D Grade championship in her maiden year.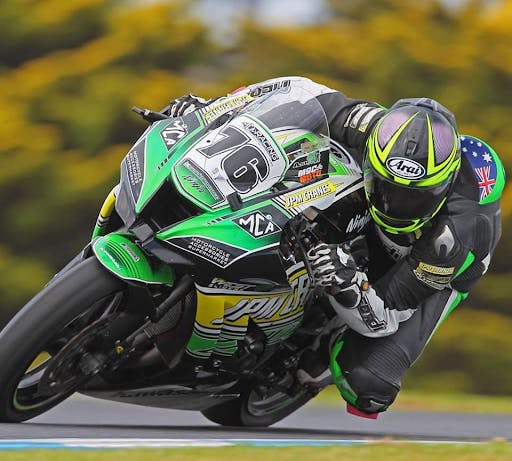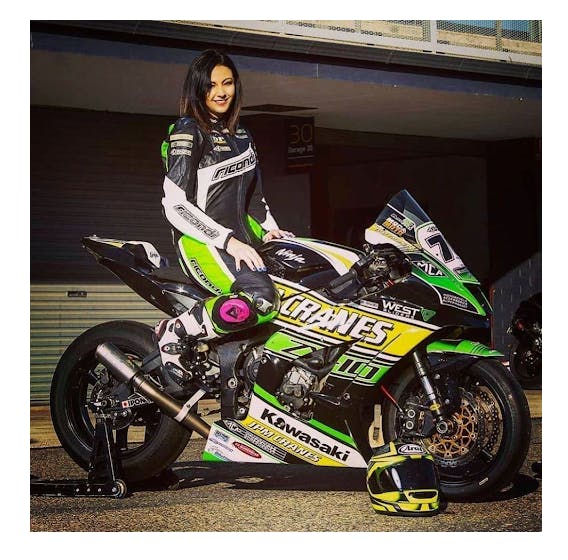 Tayla Relph is just 23 years old and is racing in the Australian Supersport 300 Championship on her Yamaha R3. Tayla is the first female to win an Australian championship race in 2016 in the Moto3 category, winning a race at Sydney motorsport park and Barbagallo Raceway. In 2018 she just narrowly missed 1st place at Phillip Island in the Australian Supersport 300 Championship, however that experience will only help fuel a win this year!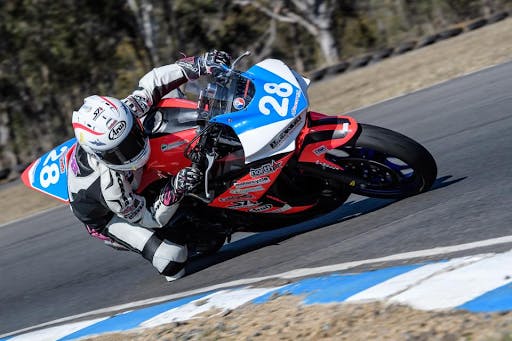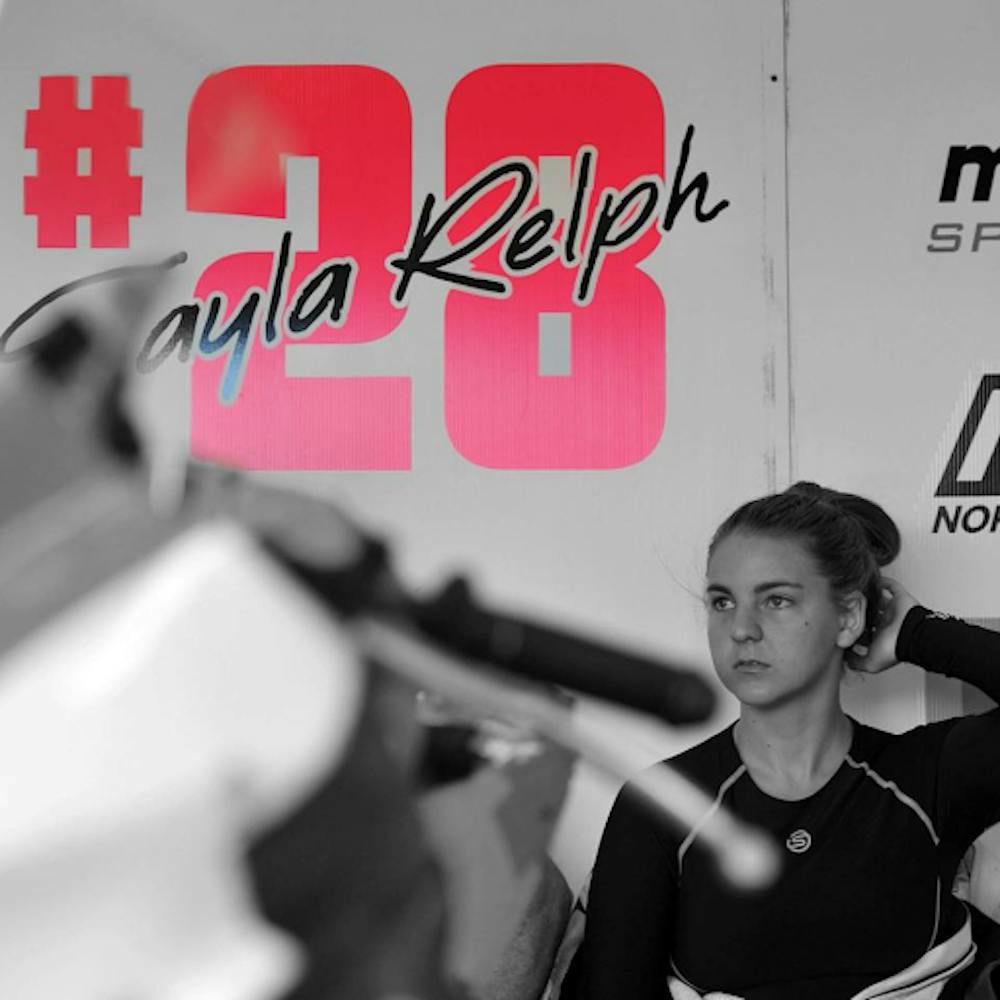 Sofie Kraft has been riding in Trials and Enduro since she was 14 years old. After entering a local Women's Cup to help them fill numbers, she was hooked! 9 years later she has a long list of accomplishments and wins including Open Women State Champ 2014, 2015, 2016, Runner Up Open Women Australian Championships 2017 and Trial des Nations Australian Representative 2016, 2017. After a years break to travel, Sofie will now be switching her focus to Enduro  and Vintage MX.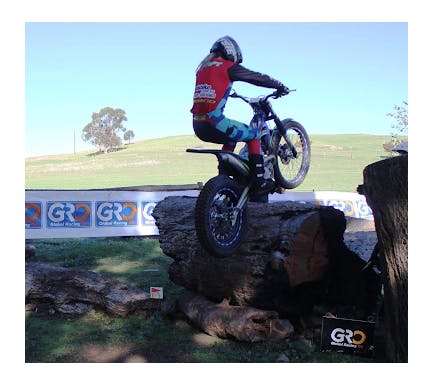 Sofie Kraft during a trials event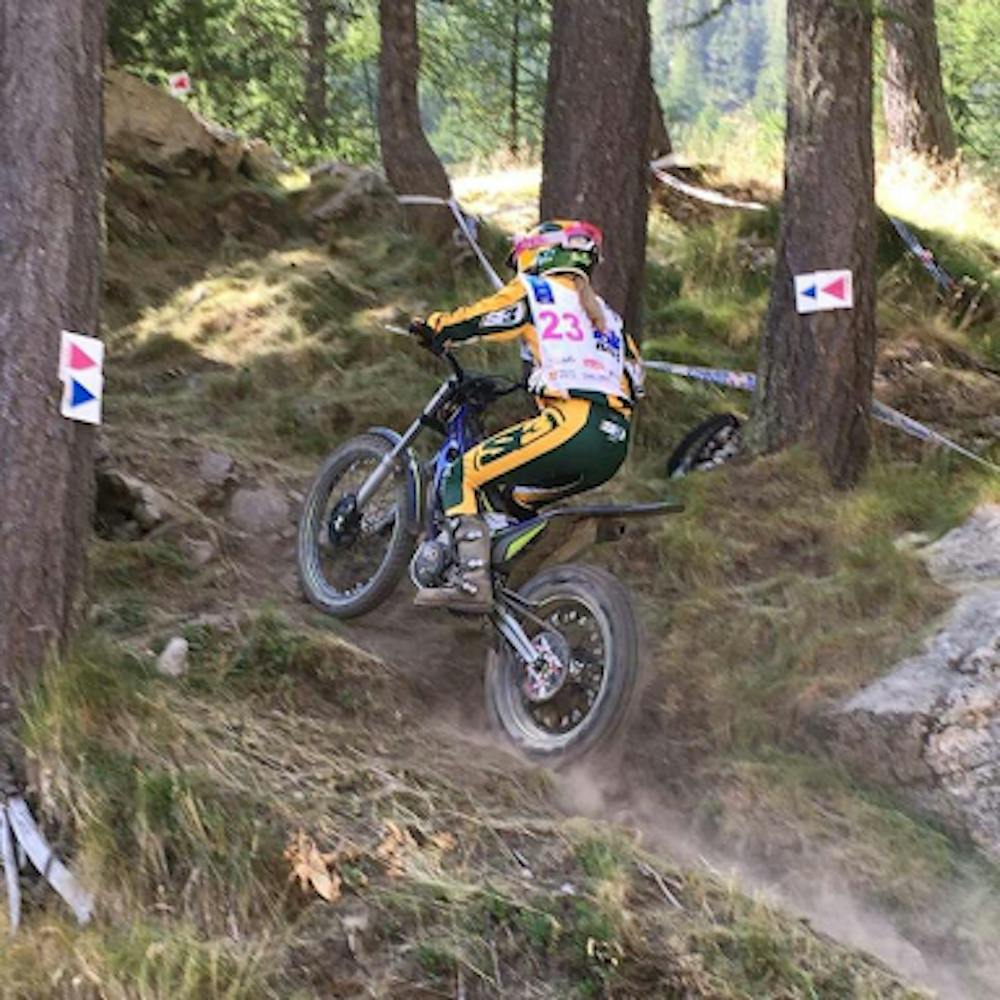 Sofie Kraft during a trials event representing Australia
(Check out my article on Women in Racing)
Women are mechanics. 
Tamar is a motorcycle mechanic, and while that isn't her day job, she has rebuilt race engines on the side of the track for her male mates racing in ASC and ASBK. She doesn't just ride one style of bike either! Tamar's daily ride was her XVS650, but her more recent pride and joy, is a R1. Tamar shows that women are just as dynamic riders as men! She is also raising her own little girl in the right way - with a love of two wheels!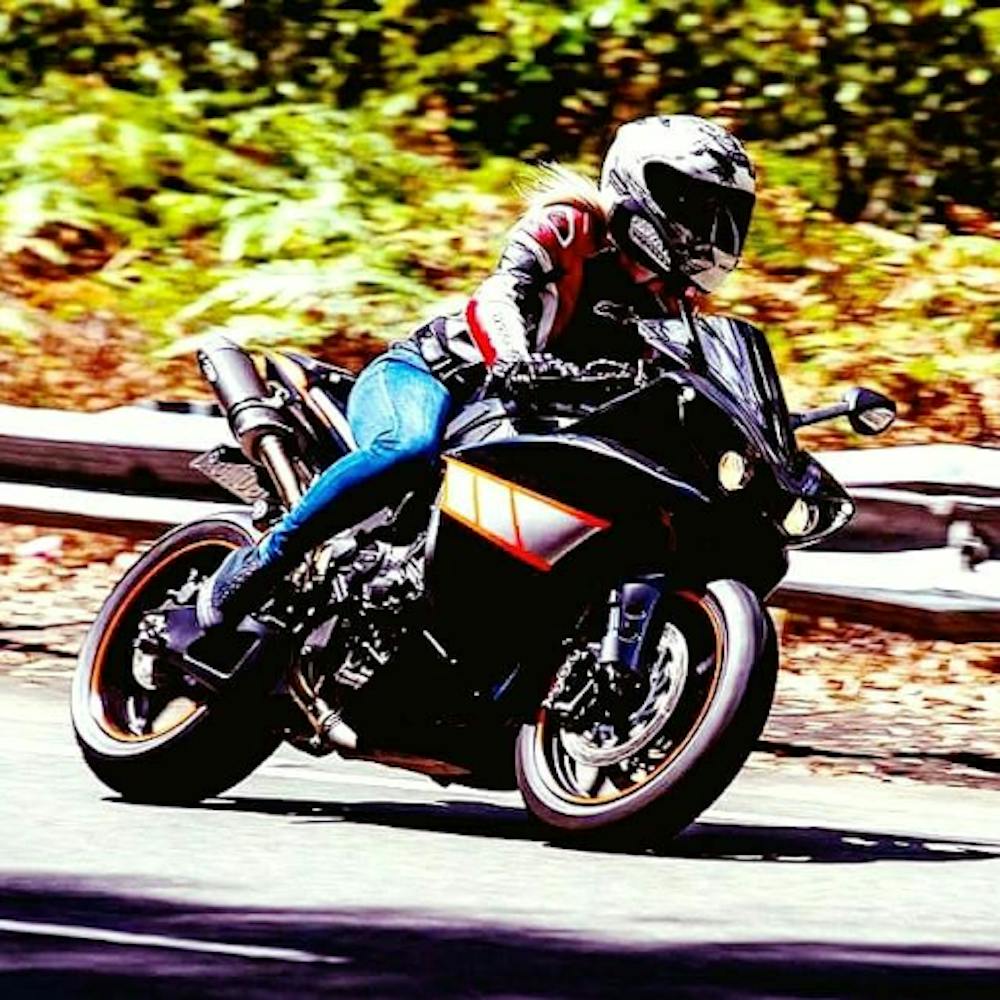 Women are running training & education classes for women. 
Faienne created Girl Torque.CC - a great company that provides education, training and support in motorcycling through riding lessons and education. After growing up on off-road bikes in the Australian Bush, she packed up her bikes when her farm was sold. 26 years later, a chance ride on the back of a CBR1000 rekindled her love of motorcycles. Faienne has completely immersed herself back into the world of motorcycling with 3 long-haul international rides under her belt! She's "passionate about sharing my knowledge and wants you to experience how a bike expands your world."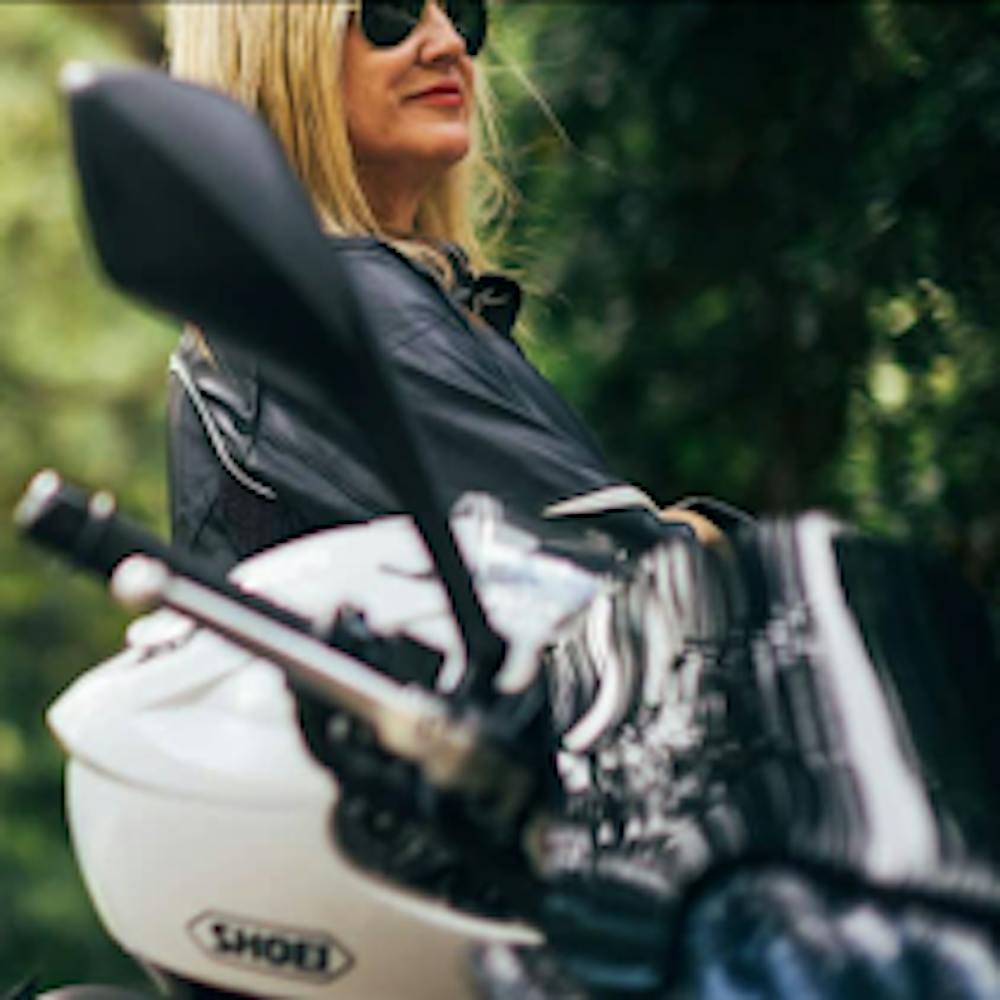 Women are the heads of major Motorcycles Accessory companies!
Stacy Humphries is the HJC Brand Manager for Mcleod Accessories. HJC is the 2nd largest helmet manufacturer in the world!
(A paragraph from Stacy)
My journey into the motorcycling industry began back in 2004, my first full time job was a spare parts interpreter and admin for a small locally owner motorcycle store in Charters Towers.
I had no previous experience with bikes and was treated to the tricks of the trade – mechanics requesting me to find an oil filter for a XR200 or to look for the powerband on the RM250 …. Needless to say I was too proud to ask for help and searched aimlessly for the non existent parts on the schematics!
I then moved to Townsville where I managed spare parts and accessories, accounts, workshop and then essentially DP. Throughout my time in Townsville I raced MX and Flat track and would go on the weekend trail ride.
In 2014 I wanted a 'sea change' and was offered a role in Brisbane at McLeod Accessories as an Assistant Brand Manager for M2R & Dririder. Within a few months I took on Dragon goggles as my very first brand and essentially became the first Female Brand Manager at McLeod Accessories! In 2017 I took on global brand HJC and have had the pleasure of watching it grow considerably.
Starting off as a female in the industry wasn't easy – you definitely had to 'prove yourself' to earn the respect of others (customers and colleagues alike) however it's been an incredible journey and I have learnt so much along the way! 
I love our industry and the people in it – for some motorcycling is a form of transport, for others it's a hobby or even a passion – whatever your journey - the key is to have fun while doing it!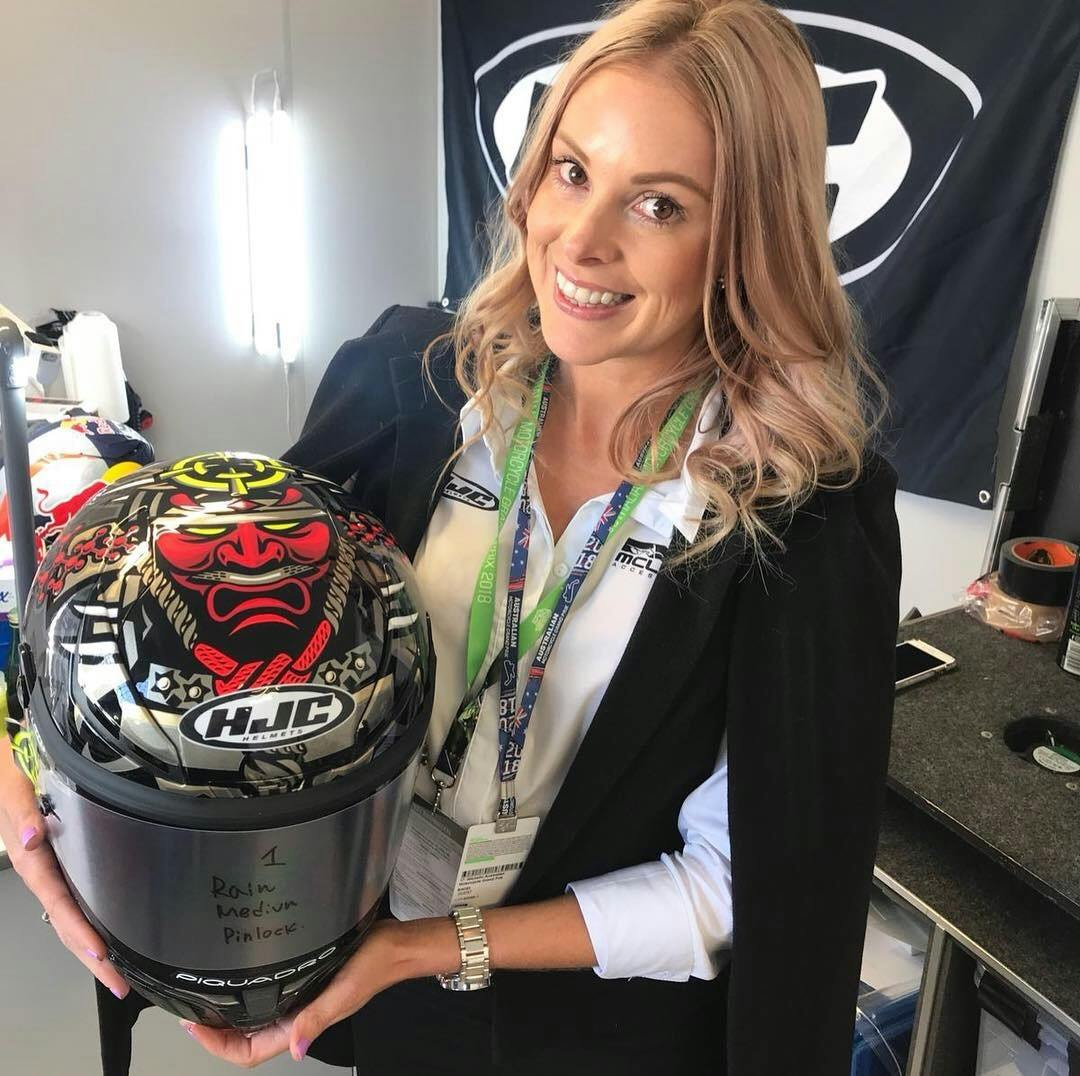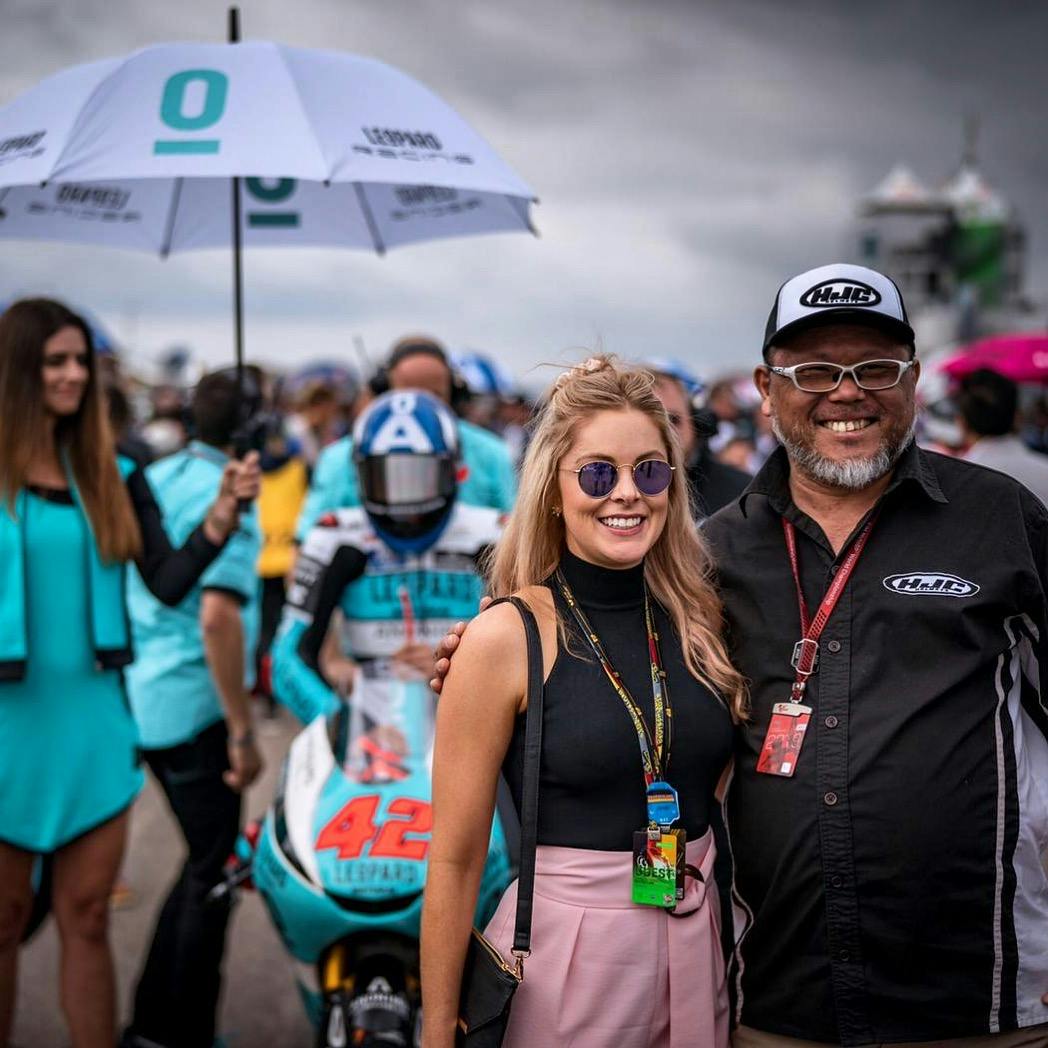 Stacy Humphries track side
Women are the spare parts and accessories gurus. Not to toot my own horn but I'm female and I'm the Customer Service Manager and Accessories go to gal at Bikebiz Parramatta. My motorcycling life isn't as exciting as the women mentioned above, but my story is in my previous article titled G'Day.
Oh yea, I'm a woman writing this article.
Women are also in Service, Administration and Business Manager positions.
Here at Bikebiz, our administration department is filled with smart and amazing women, who keep us running from behind the scenes. 
Hanna is one of our Business Managers at the Granville store.
Amy and Ashley are in our service department at the Granville store.
Most stores have at least one female working in one role or another. Just ask!
In saying that, a lot of the men I work with are kind and understanding. They aren't loud and obnoxious (unless they're at the pub). They have wives, girlfriends, daughters and female friends. They know how to act, and understand that just by being a man they can make your experience scary. In fact, some of the guys I know in the industry are quieter than I am! (I am pretty loud…) Give them a chance.
It helps to be prepared. Ask your girlfriends if they ride or know someone who does. 
There are many Facebook groups and online forums where people will answer your questions. Google is your friend!
Do your research and be confident! You've decided to ride a motorcycle. You're a badass! You've got this!
Ladies and companies mentioned in this article;
https://www.facebook.com/ashdebakkerracing76/
https://www.facebook.com/taylarelphracing28/
https://www.facebook.com/girltorque.cc/
https://girltorque.cc/
https://www.facebook.com/BikeBizNews/photos/a.445942563986/10157688861313987/?type=3&theater
https://www.mcleodaccessories.com.au/brands/hjc/
Ride safe and have a good one!
Got questions? Send me an email at webshop@bikebiz.com.au