Stoner                      Pastrana
Rossi                       Carmichael
Marquez                  Stewart
Lorenzo                   McGrath
Pedrosa                   Reed

Most of the biggest names in motorcycling are all men. 
What about the women? We kick just as much ass as they do!
Today I'm going to highlight some women that are shaping and dominating the motorcycle racing industry, both locally and out there in the world.
Homegrown
Laura Brown is a veterinarian by day, and a racer by weekend! 
(A paragraph by Laura)
I was leading a mundane life competing on the International stage as a Latin American dancer, and working here in Sydney as a veterinarian, oblivious to the World of motorcycling.  Then a friend took me for a ride as pillion on his "sports bike". I knew within minutes that sitting up like a koala on the back of a motorcycle was not for me - I wanted to be in the pilot seat! 
The rest was, as they say, history: my first time at a track day was filled with excited nerves and within a few laps I was hooked.  As I got faster and more confident, a good friend encouraged me to give racing a go, and after some makeshift race fairings were fitted to my Ninja 250 road bike off I went to my first club race meeting. I loved it more than anything I've ever done. The next week I bought a Ninja 300, my first "proper" race bike, and I've been obsessed ever since.
I've competed in the 300 Supersport class for the FX series in 2016 and every season of ASBK since then, and 2020 will be my fifth year in racing. I have broken 33 bones, smashed a few bikes up in the process, raced against riders half my age from racing pedigree families, broke the lap record at Phillip Island in 2017, had podium finishes and come very close to more by hundreds of a second, and I was the fastest female at all the rounds I contested in 2019 with several top 5 finishes in what is arguably the closest and most competitive class in racing. 
I'm as committed to the sport, it's promotion, and doing my best to hold the banner high for all us female riders.  I'm planning to give it my all again for 2020.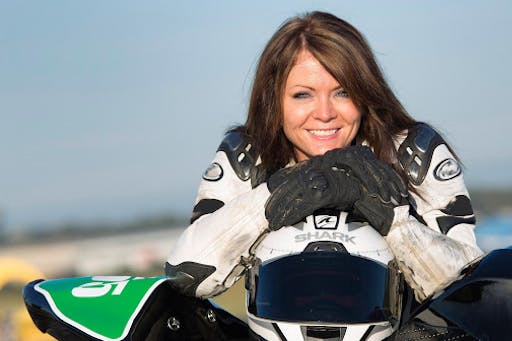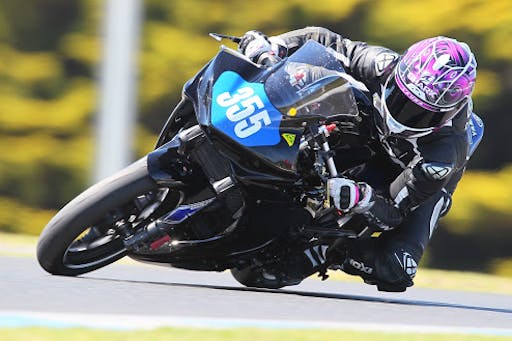 Tayla Relph is 23 years old and is racing in the Australian Supersport 300 Championship on her Yamaha R3. Tayla's parents weren't into motorcycles themselves, so she got herself into the sport. At 2.5 years old, her parents took her to a Crusty Demons show. Afterwards, Tayla threw a tantrum demanding a bike! That Christmas, Santa came through and that Christmas, a PeeWee 50 was under the tree.
Tayla has been road racing for the past 11 years. Her most recent accomplishments include;
The first female to win an Australian championship race in 2016 in the Moto3 category
Winning a race at Sydney Motorsport Park and Barbagallo Raceway. Since racing in the Supersport 300 class, I unfortunately haven't won any races yet, however, came very close to winning a race at Phillip Island 
In 2018 for the final round of the Australian Superbike Championship, after a tight race, Tayla ended up finishing in 2nd place.
Tayla has gone from strength to strength throughout her career. There is definitely a win on the way Australian Superbike Championship this year!
Tayla has also recently graduated from a Bachelor of Journalism with completed minors in Criminology and Criminal Justice and Sociology. Keep an eye on this one!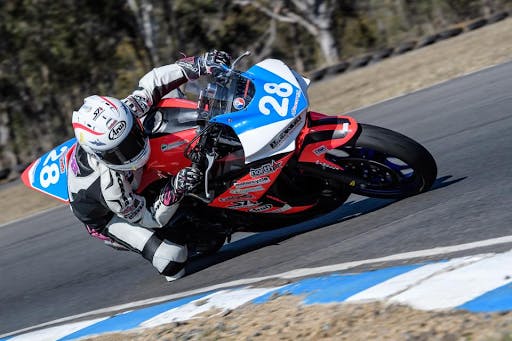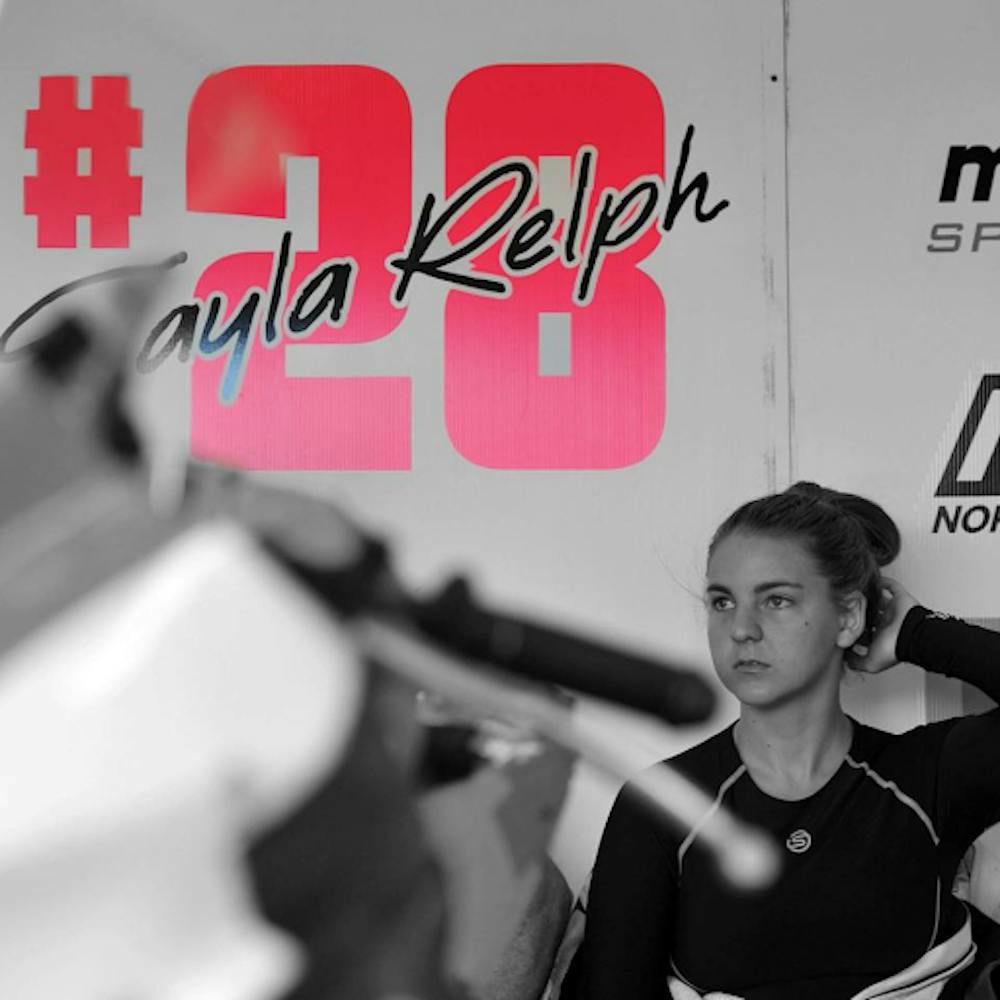 International
Ana Carrasco Gabarrón is a 22 year old Spanish motorcycle racer who is racing a Ninja 400 in the World Supersport 300 Championship (WSSP300).
Ana's father Alfonso has a motorcycle workshop, as well as being the race mechanic to one David de Gea – who raced Hondas, Protons and WCMs in the grand prix world championship, so the family has always been involved in the world of 2 wheels. Ana got on her sister's motorcycle at the age of 3, and soon it was obvious that her future was to be on two wheels. She participated in her first race at the age of 4, and progressed through different territal and national championships as well as different categories. 
In 2011, at the age of 14 (the minimum age allowed), Ana debuted in the 125cc GP Spanish Championship, the highest level before the World Cup. She became the first woman to score in the category, also getting the best classification in the starting grid and the best position in the race with a 7th place.
In 2012, she graduated to the Moto3 in the Spanish Championship where she was surprised to be one of the fastest and most consistent riders in the Championship, coming to fight for leading positions in some of the tests. She also got another unique feat, being the first female driver to get a sixth place in the starting grid.
In 2013, at the age of 16, Ana became the youngest rider in history to debut in a category of the MotoGP World Championship as well as the 1st woman to score in the Moto3 World Championship.
Ana's recent accomplishments include;
In 2017, Ana was the 1st woman in history to win a race in the FIM World Championship (WSSP300)
In 2018, Ana was the 1st woman in history to win a World FIM Championship (WSSP300)
In 2019, Ana was Classified 3rd in the WSSP300
Ana also holds the first woman to get a quick lap and a Pole Position in WSSP300.
Ana is still participating in the same category, together with Kawasaki for the fourth consecutive year. With the number 1 on her motorcycle, she is in full defense of her world title and is second in the general classification of the SSP300 World Championship.
P.s - Ana is also a law student at UCAM! (Cathloic University of Murica)
Ana Carrasco Gabarrón on the treack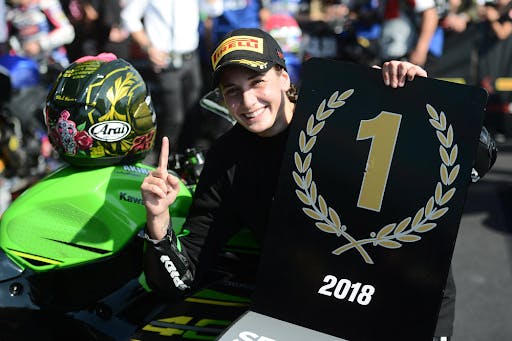 Ana Carrasco Gabarrón after winning her WSSP300 race
Jenny Tinmouth is a 41 year old English motorcycle racer. She not only races motorcycles, in recent years she has also been employed as a stunt performer for blockbuster films, prestigious car manufactures, for TV and Youtube. You just need to read her list of accomplishments to discover what a woman she is;
Guinness World Record - Fastest Female to lap the Isle of Man TT course 2009 (only to break her own record in 2010)
Guinness World Record - First and only female to race in British Superbikes 2009
Most Meritorious Solo Newcomer Award TT 2009
Susan Jenness Trophy - Most meritorious performance by a female competitor TT 2009
Susan Jenness Trophy - Most meritorious performance by a female competitor TT 2010
TTXgp Zero Emissions Electric Bike Racing UK Champion 2010
TTXgp Zero Emissions Electric Bike Racing 3rd in the World Championship 2010
3rd British Supersport Cup 2010
The Women's International Film and Television Showcase, International Visionary Awards 'IT Girl' - 2012
Screen Actors Guild Award nomination for Outstanding Performance by a Stunt Ensemble In a Motion Picture - Mission Impossible Rogue Nation 2015
Screen Actors Guild Award nomination for Outstanding Performance by a Stunt Ensemble In a Motion Picture - Mission Impossible Fallout 2018

Jenny shows us that age is just a number, and neither age nor being female can stop her!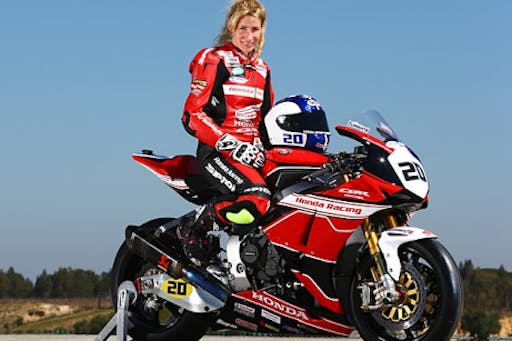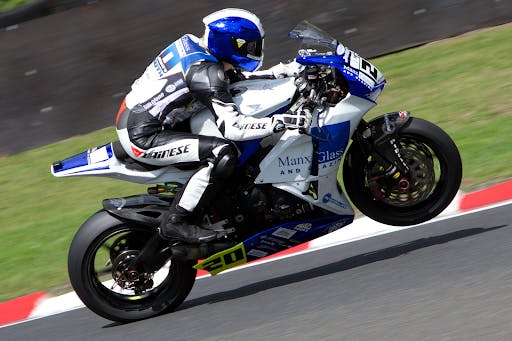 Jenny Tinmouth on the track