So you've noticed on some bikes there are those tank grips on the side of the tank. Sometimes they are super obvious, the big black stickers on a red or white or green tank. Sometimes they are a bit more discreet, a slight change in colour and when you look closer you see these clear stickers, or black on black. 
Why are they there? Do they serve a purpose? Or are they there just to look pretty? Let's discuss.
Tank grips were originally created for track riders. They assist in braking and hanging off the bike.
How?
Hanging of the bike.
If you have ever watched someone ride a motorcycle on the track, you will see that they hang of that bike like no tomorrow! Knees scraping on the track, elbows too, sometimes shoulders, although once the helmet is on the ground it's pretty much over. Ever wonder how they hang on to the bike so well? There is the whole many years of training and many many hours of the track, strong as heck legs and top of the line leather suit. There's also the tank grips. The leather holds onto the tank grips and never lets go! The way tank grips are designed, they catch and kind of dig into the leather, meaning the legs will never slip. 
This also means that you don't have to hang onto to the bike so much will your arms or legs. You'll end up feeling less fatigued and wobbly when you get off the bike at the end of a session. I remember the end of my very first track session and man oh man was my body shake when I got off, thank god for side stands or I would've dropped the bike!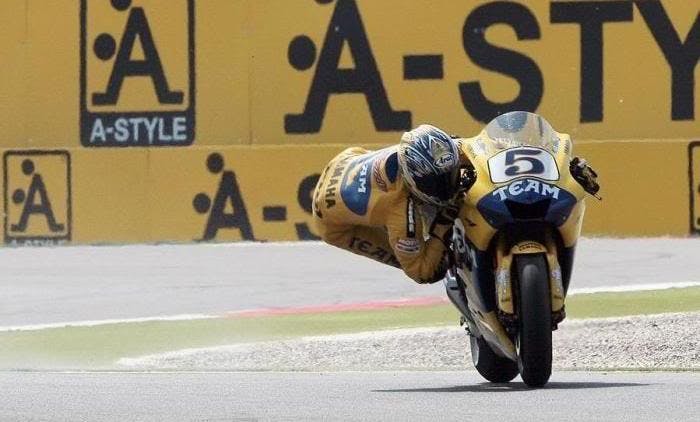 Ummm…I'm assuming he has tank grips to be able to do this.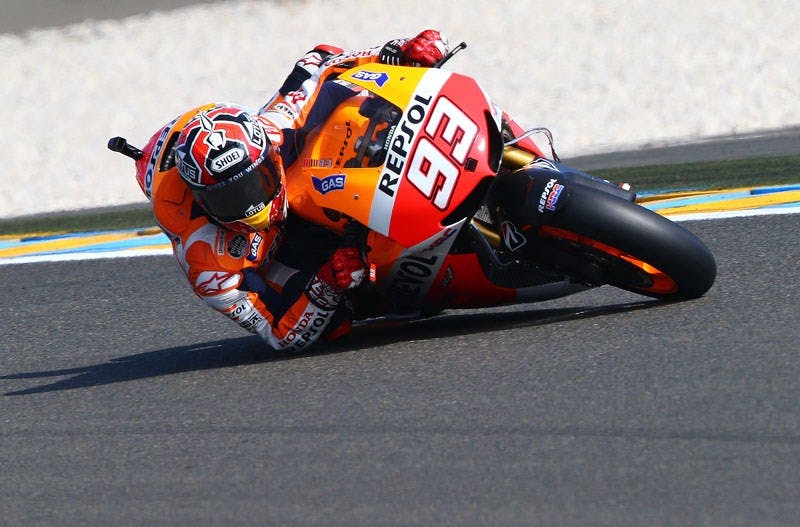 Now that's better. Do you think Marquez could get his elbow down if he was slipping off his bike?
Breaking.
Have you ever felt yourself slip forward on the bike when you hit the brakes a bit heavy? Not anymore! The grippiness of the tank grips will keep you in place, and you won't be skwirming trying to get back on your seat.
But Prue, I don't ride on the track.
Ok question 1, WHY NOT?!
Ok question 2 (because there are many answers to question 1), how hard do you push it on your bike? Are you hitting Old Pac every weekend, racing the boys and pushing your limits whilst throwing in some Moto GP move practice? Than tank grips would be a great idea for you.
Are you just commuting to and from work? Then…honestly you don't really need them. Commuting you're not coming into the corners hot, you're not hitting the breaks super hard (unless you're not riding defensive…that's a discussion for another day).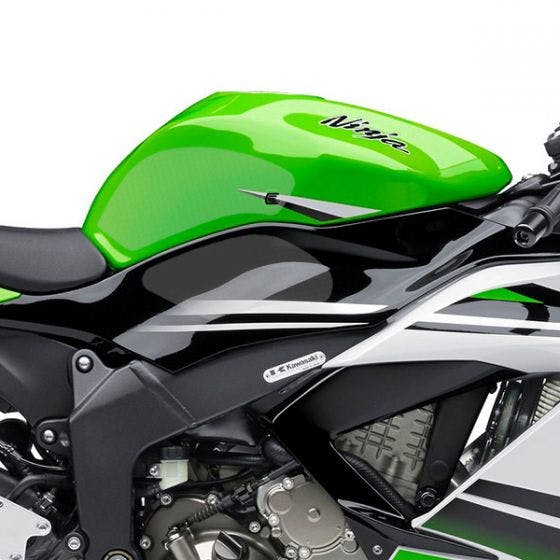 Clear Eazi-Grip Evo Tank Grips on a Green Kawasaki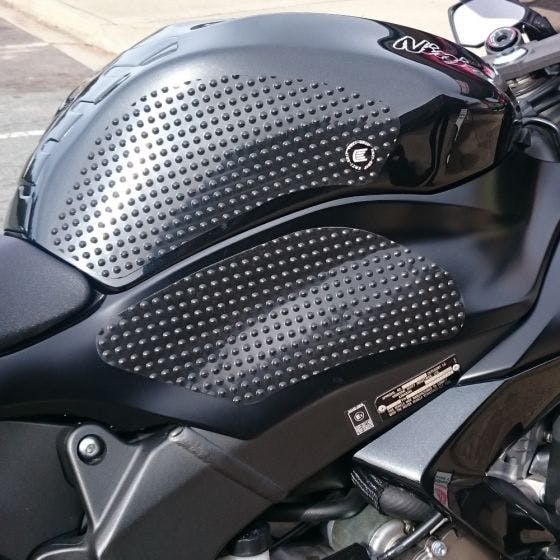 Black Eazi-Grip Evo Tank Grips on a Green Kawasaki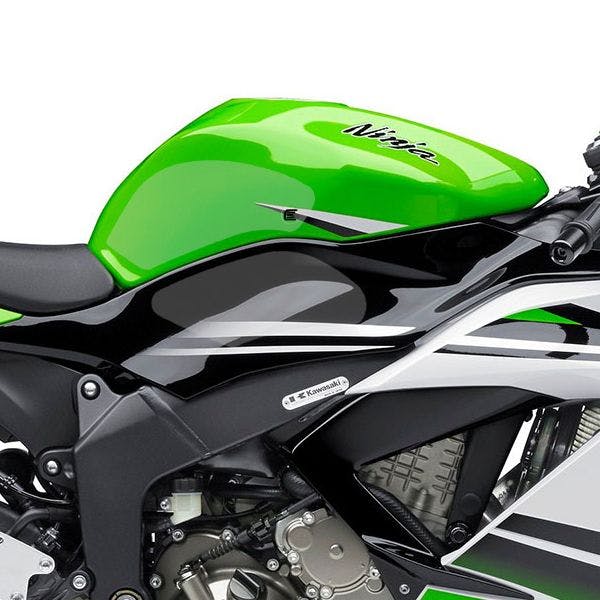 Clear Eazi-Grip Pro Tank Grips on a Green Kawasaki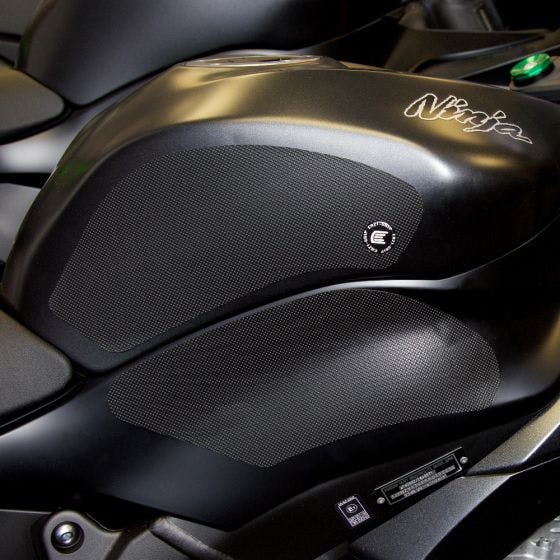 Black Eazi-Grip Pro Tank Grips on a Green Kawasaki 
Final points.
If you have a black tank, get black grips as clear ones can look a bit blue.
If you have a white tank, get black grips as clear ones can look a tad yellow.
If you have a coloured tank, clear grips tend to be optimised for these colours. Black works too.
There is much debate on whether to get the super knobbly grips or the snake skin grips. Some people find the snake grips wear away jeans. Others have never had an issue. The knobbly ones are a bit more designed for gripping onto leather. Personally I prefer the snake skin ones because I'm more of a matte finish girl, but whatever floats your boat!
And yes, tank grips will protect your tank from parts of your pants like cargo pockets and the seams of your jeans. Plus added bonus of stone chip protection.
There are a few brands out there. At Bikebiz our biggest seller is Eazi-Grip. You can check the range out here.
Ride safe, have a good one and hang onto that bike!
Got questions? Send me an email at webshop@bikebiz.com.au