There are short gloves and there are gauntlet gloves.
There are summer gloves and winter gloves and textile gloves and leather gloves.
What's the difference? What's better to ride in? Do they all have a purpose?
Lets discuss.
There are so many different types and types of gloves out there, it can be confusing what is best to purchase. Just because a set of gloves is $300.00, it doesn't mean that it's the best glove for you. Gloves are one of those apparel items that you will end up having multiple of.
I have my Five short summer gloves, my Dri Rider gauntlet winter gloves and my Five gauntlet leather gloves...and I used to have more! On a beautiful summers day for the commute to work, or popping down the road, the short gloves come out. Wind and rain threatening to freeze my hands? Out come the Dri Rider winter gloves. Off for a twisty and fast ride with the boys, or hitting up the track? Time to pull out those Five gauntlet leather gloves.
So what's the difference?
Short gloves.
Short gloves tend to have just one strap around the wrist to secure the glove to the rider. Short gloves are easier to slip on, making them more convenient. Summer gloves are often short gloves, as with no material past the wrist, air is free to move up the jacket and help keep you cool. Short gloves are also easier to ride in,a s there is less restriction on the wrist. They are common among commuters who tend to be stuck in slow moving traffic for periods of time.
Short gloves are awesome for learners as well. With a free moving wrist, and generally thinner palm, learners can feel the motorcycle more as well as move their wrist and hand easier than in a gauntlet style leather glove. Plus, when you're riding at 5km/h in a hot car park practicing your U-Turns and cone swerves, you need to find any way to stay cool and protected.
Short gloves are the preferred glove for off-road riders. Quick movements tend to be required, and that's a heck of a lot easier with no wrist restriction. Plus, dirt riding tends to be sweaty hard work, so you want something cool but still protective.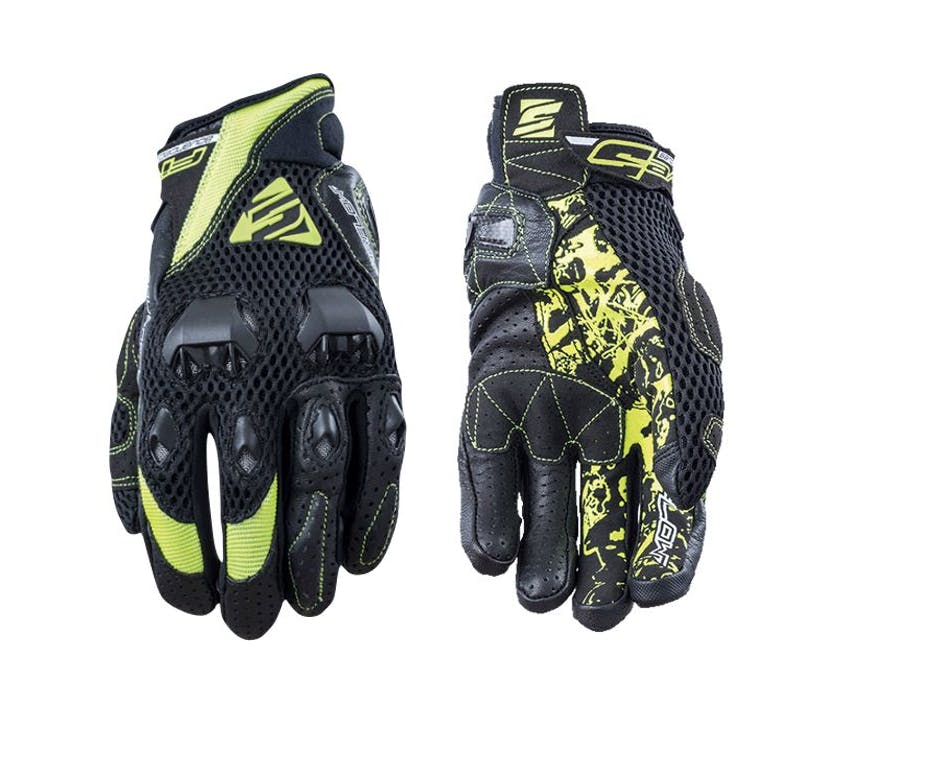 Five Stunt Airflow short glove
Gauntlet gloves.
Gauntlet gloves provide more protection than short gloves, simply as they have more material and cover more of the body.
Gauntlet gloves tend to have 2 straps, one around the wrist and one at the bottom of the glove. This helps ensure a secure fit, and less chance of the the glove coming off in the event of an accident. 99% of training track days, and 100% of motorcycle racing requires riders to wear leather gauntlet gloves when on the track. When riding at such high speeds, accidents tend to be gnarlier and short, less secured gloves could potentially fly off. Race gloves tend to go over a riders leather suit, as the suits need to be quite tight to protect the rider in the event of an accident.
Most winter/waterproof gloves are a gauntlet style. You put the glove under your jacket, so that the water will run down your sleeve, then down your glove as opposed to into your glove, keeping your hands dry. This can make the jacket a little bulkier around the wrists, however no one like wet, cold hands on their daily commute.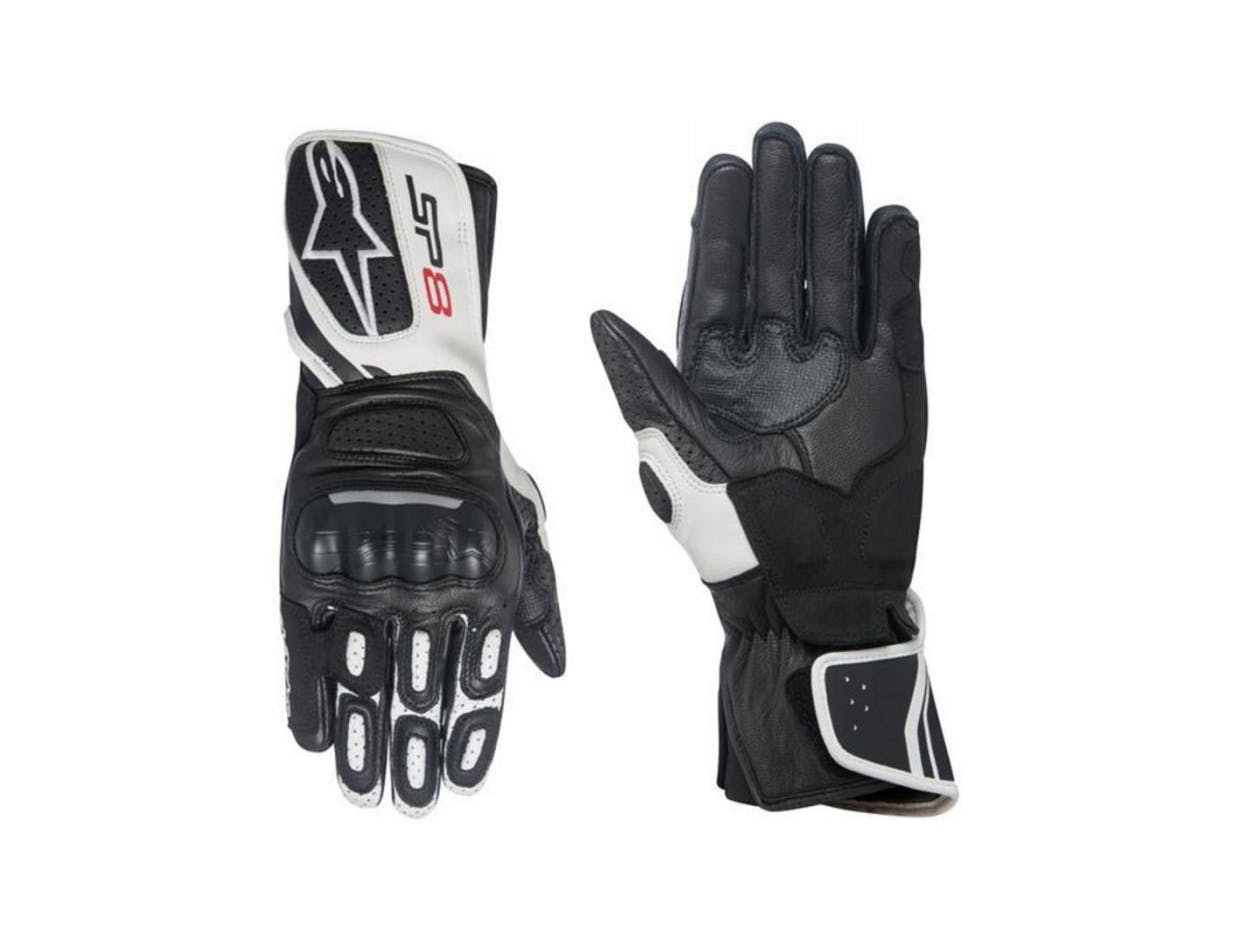 Alpinestar Stella SP-8 gauntlet glove
So what are the different styles of gloves?
Summer gloves tend to be short gloves, however there are some gauntlet options available. Often a combination of mesh, textile and leather, the gloves are light and well ventilated. The palms are often constructed of leather, while the top of the glove often consists of textile or mesh along with a tough plastic or carbon knuckle protector. The mesh helps the air flow through the glove, keeping the riders hands cool as long as the bike is moving. Many summer gloves now days have touchscreen capabilities in one or more of the fingertips, allowing GPS use without having to remove the gloves.
Dirt gloves are a short style glove as well. They are a textile glove, with great grip and generally with no armor on them, keeping them super light and as nonrestrictive as possible. This allows riders to make quick hand movements on the throttle, clutch and brake, as well as protect the rider from the sun. They tend to provide little protection from impact, but would protect against grazing on the ground. Crashing on the dirt is very different to crashing on the road, or into a car.
Dual-sport gloves are a combination of dirt gloves and street (summer/touring/race) gloves. They provide more protection than a dirt glove, and more air flow than a street glove. They are designed for riders who spend just as much time off road as they do on road. Dual-sport gloves are often a combination or leather, mesh and textile, and come in both short and gauntlet options.
Race gloves are a leather gauntlet style of glove, often with different parts of harder protection such as plastic or carbon knuckle protection and palm sliders. They are designed to protect the rider from the biggest and baddest of crashes at super high speeds, as well as provide excellent feel to the rider. Most race gloves go over the riders leather suit, however there are a couple out there that are designed to be put under the suit. Leather stretches, so these gloves need to be snugger than most to start with, so when they stretch, they aren't too big.
Touring gloves are often, but not always, a gauntlet style glove, constructed usually of textile with leather and mesh elements, and are often waterproof. They are designed to be comfortable, plush and a more relaxed fit, as the rider tends to be wearing them for several hours at a time. They often have less hard protection to increase the comfort. Many touring gloves now days have touchscreen capabilities in one or more of the fingertips.
Winter gloves are more often than not a textile glove, however there are leather options available. They consist of a waterproof membrane to keep the riders hands dry. Winter gloves tend to be a gauntlet style to add extra weatherproofing to the glove.
Bonus - there are even heated gloves that run off a battery to help keep your hands even warmer!
Summer gloves - Dri Rider Air Ride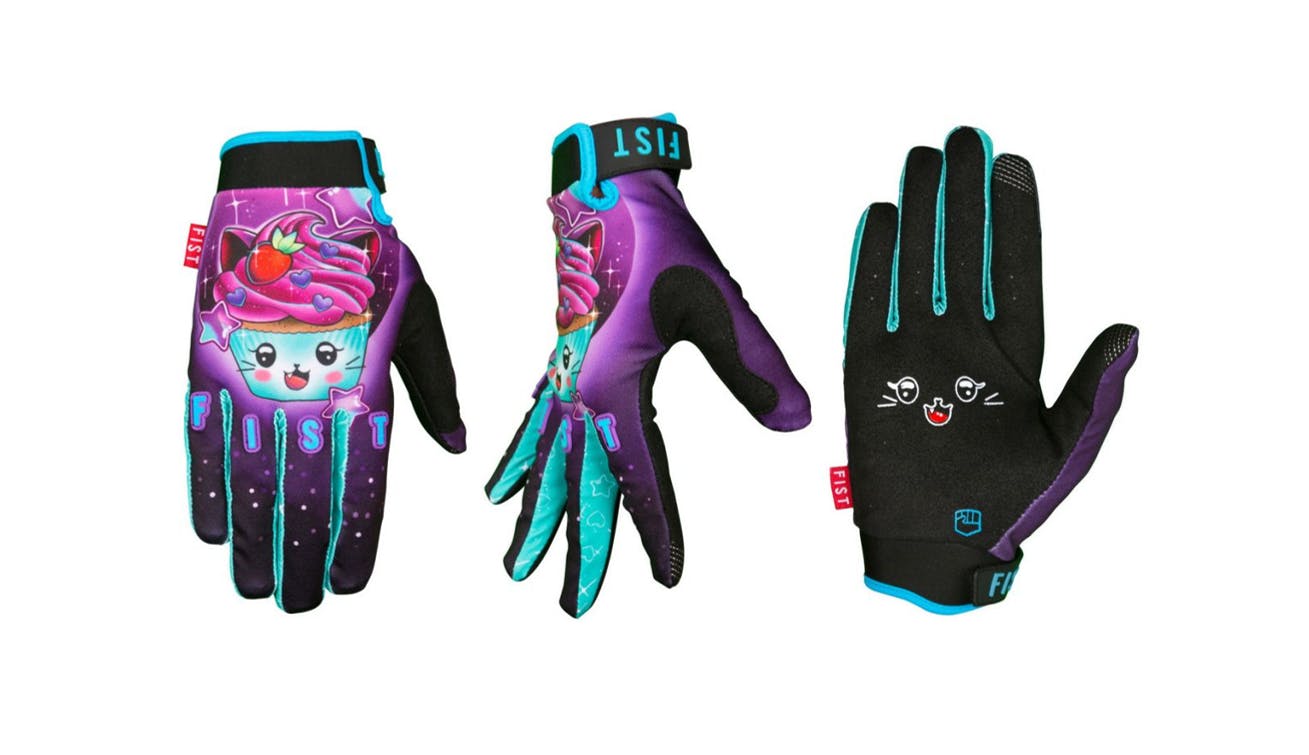 Dirt gloves - Fist Carly Kawaii Cupcake Gloves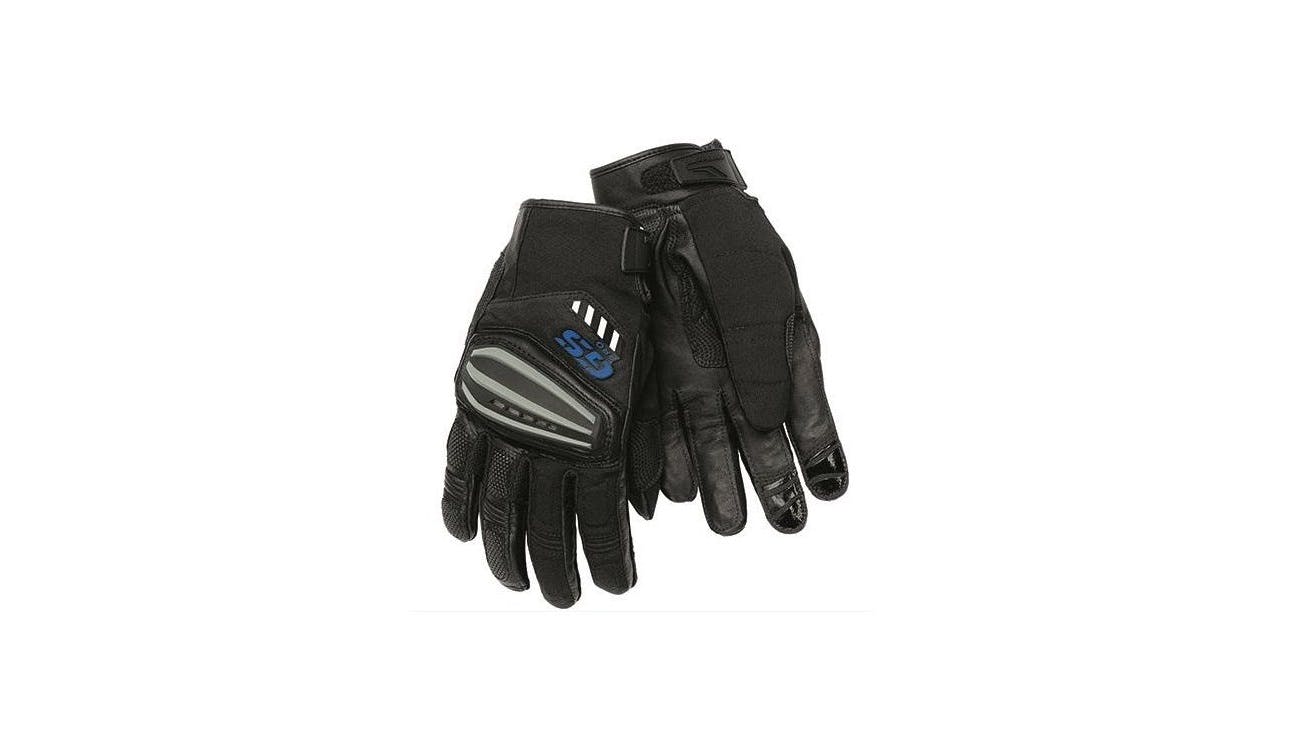 Dual sport gloves - BMW Rallye glove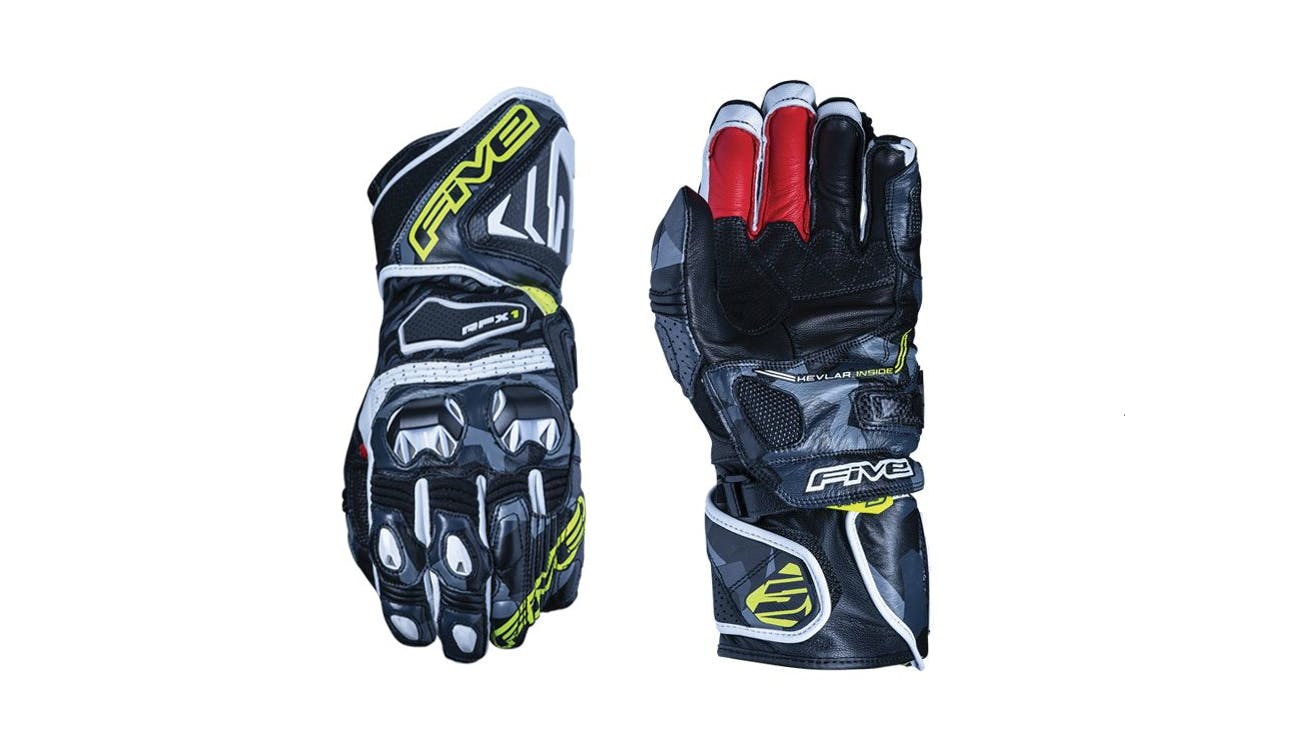 Race gloves - Five RFX-1 leather race glove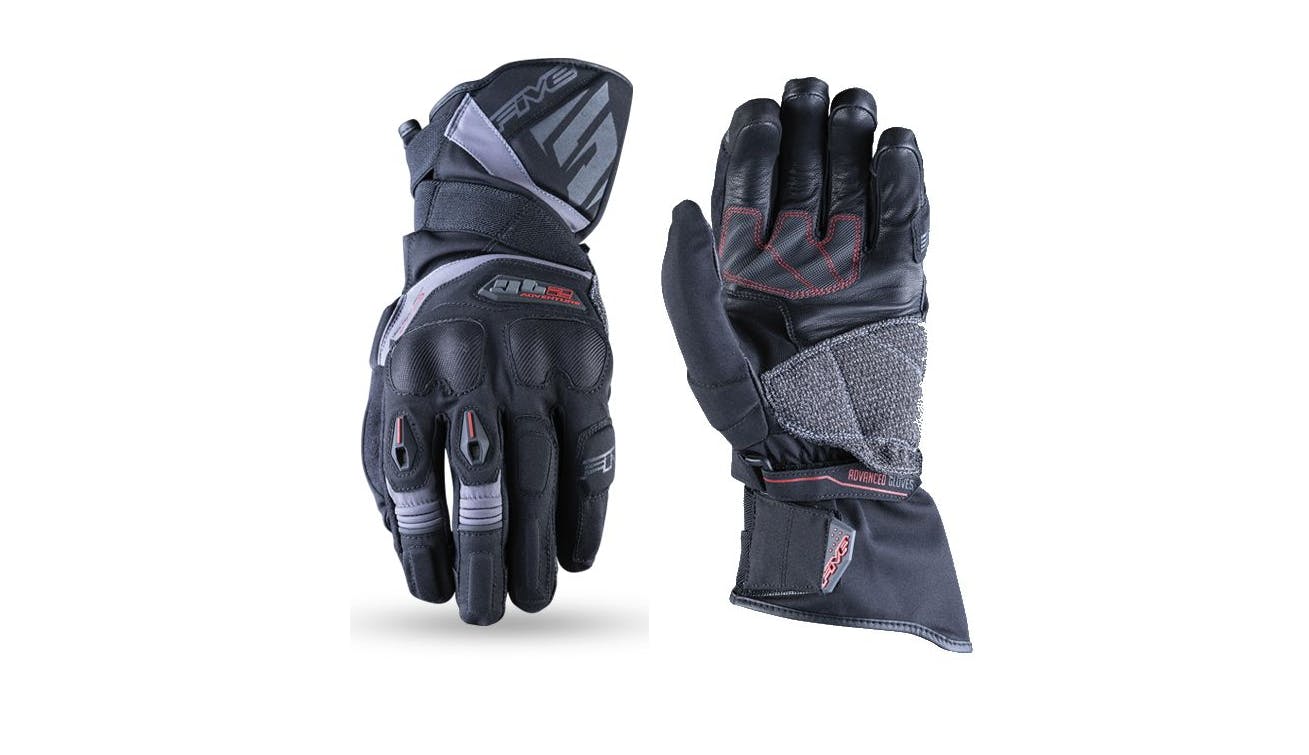 Touring gloves - Five GT-2 WR glove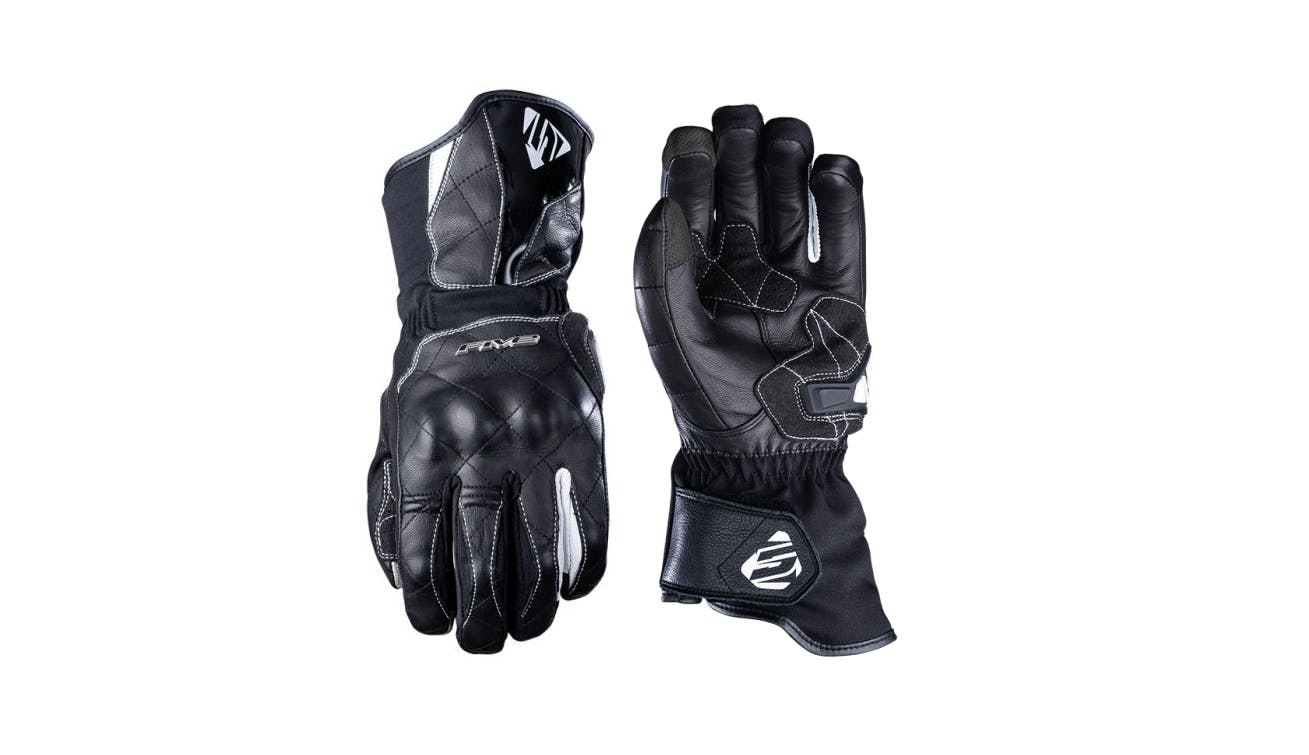 Winter gloves - Five Ladies WFX Skin glove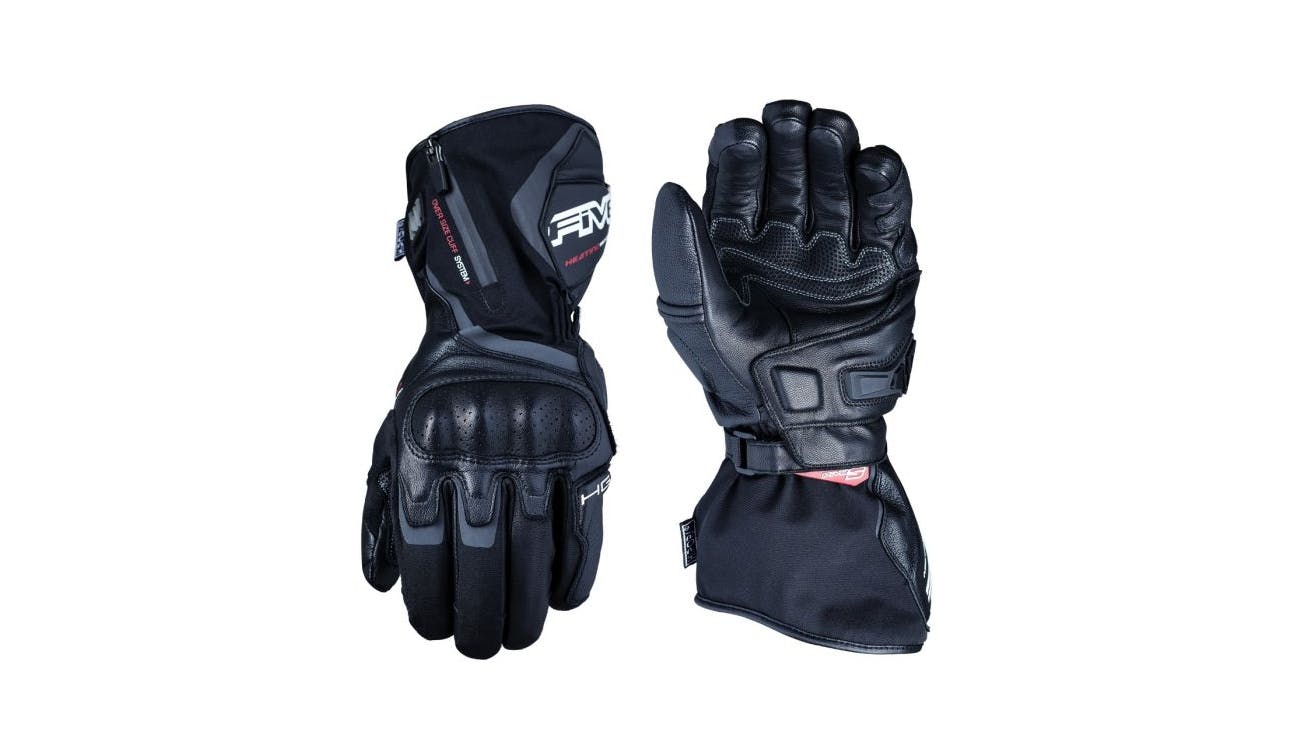 Winter glove bonus - Five HG-1 Pro HEATED glove! (Oh yes, a small rechargeable batter runs these heated gloves to keep the tops of your hands toasty warm)
Hopefully through this article, we've helped you make sense of the different types of gloves, and what is best for your riding style. Don't be afraid to look at more than one type of glove...chances are you'll have several pairs before you finish your riding career.
Ride safe and have a good one!
Got questions? Send me an email at webshop@bikebiz.com.au