NEW PRODUCT ALERT!!!
Shark have released a brand new and shiny helmet, the Spartan GT!

Back in the day...well, back in 2014...I had a Shark Speed R that I absolutely loved! Quiet, comfy, handy internal sun visor, safe and looked pretty damn cool. It was a sad day when I let her go.
When I was introduced to the Spartan helmet I was pretty excited! The new and improved Speed R with a easier visor mechanism and better internals impressed me. Then of course, Shark had to do one better and make me really want one of these helmets! (Reckon if I make enough noise, Shark will give me one? Let's see!)
For those of you who don't know Shark, let me introduce you to them.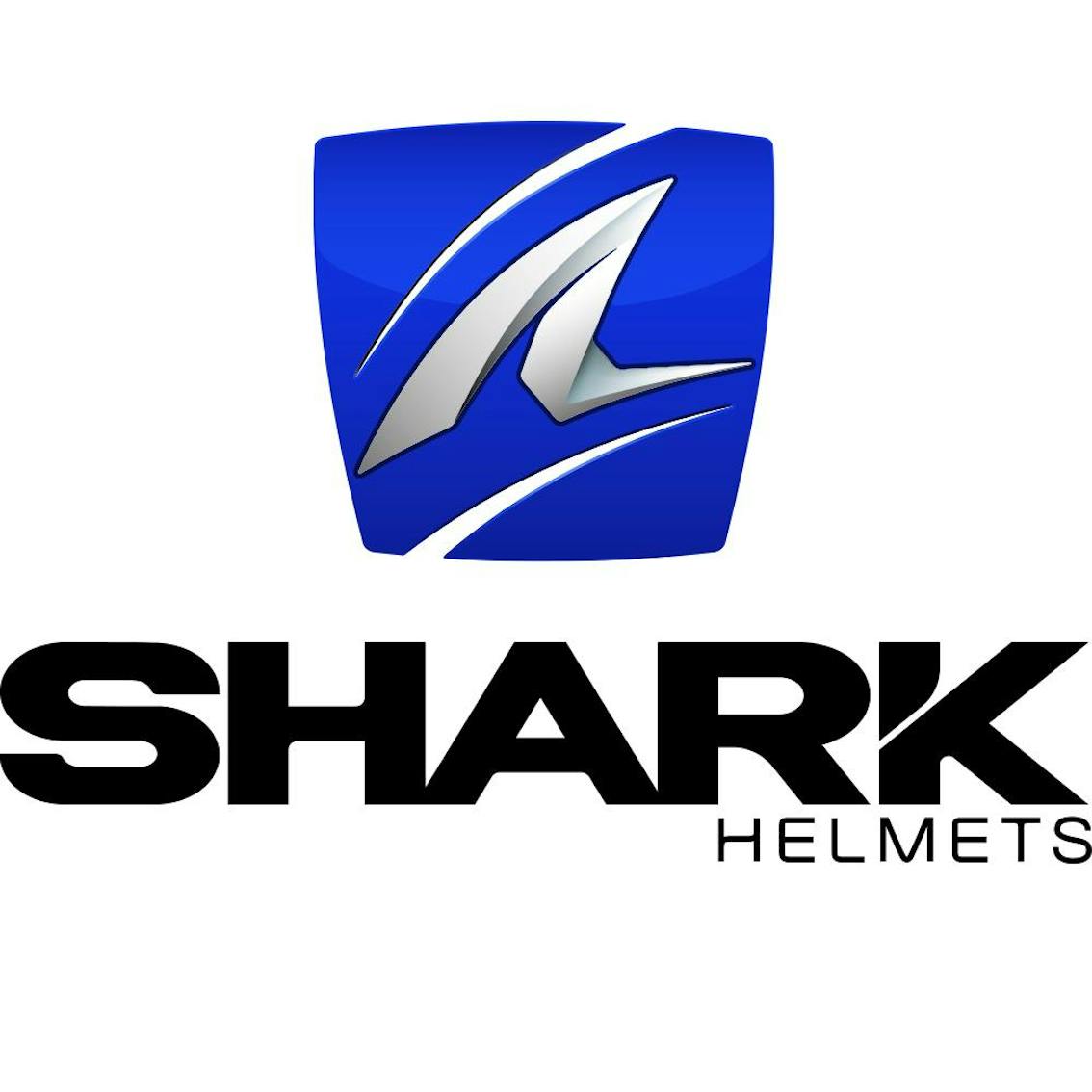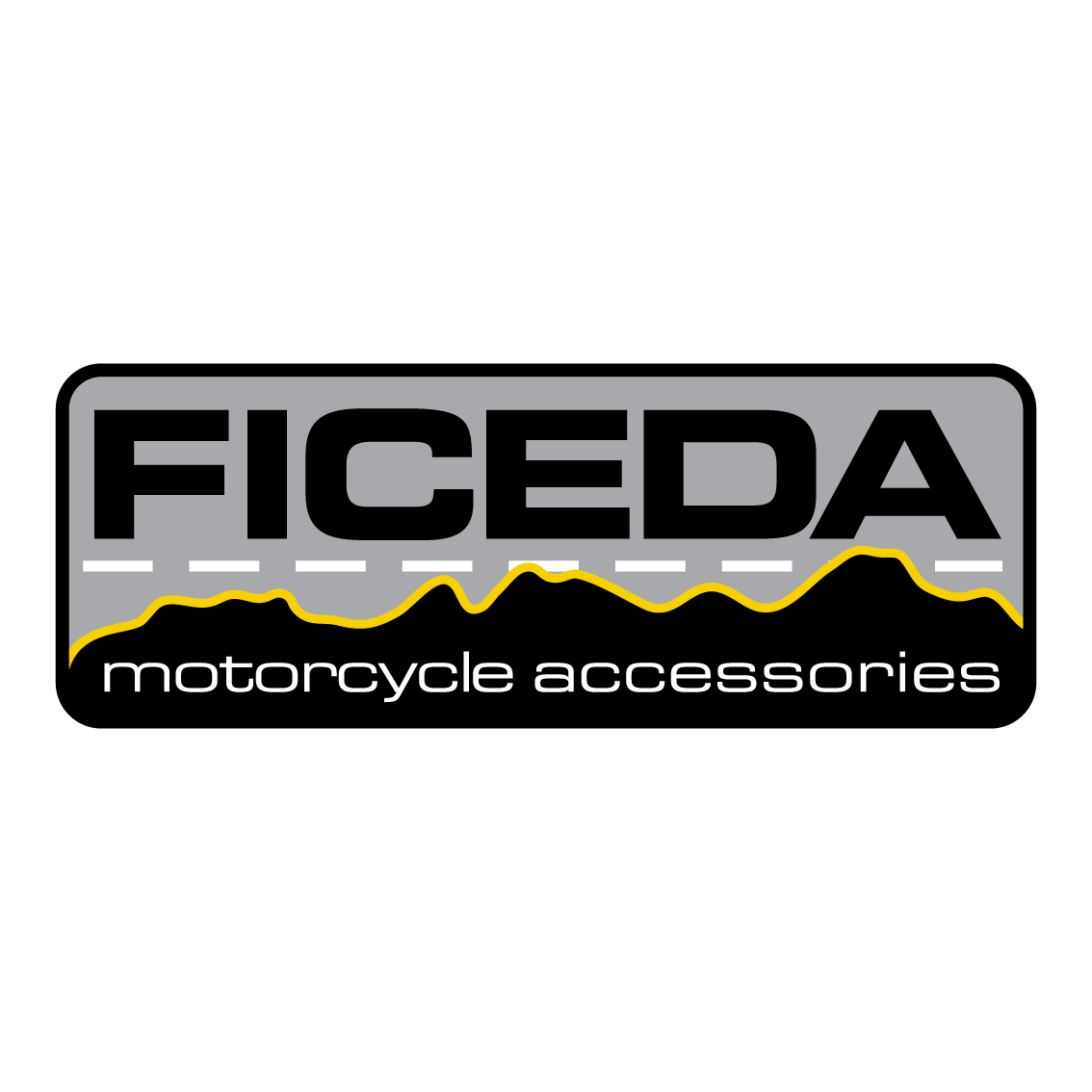 The Australian importer and distributor of Shark helmets is Ficeda
Shark is a French helmet company that was founded in Marseille in 1986. Founded by former professional racers, SHARK designs helmets that guarantee high levels of performance and safety that exceed safety standards.
They are apart of the the European 2 Ride Group, which is composed of 8 internationally-renowned brands: SHARK Helmets, Nolan, X-Lite, Grex, Bering, Bagster, Segura, and Cairn. The Group has a presence in over 80 countries, and bases its growth strategy on a strong capacity to innovate as a means of enhancing performance as well as safety.
SHARK's ethos is always to push the technical boundaries and innovate so that each and every biker and racer can enjoy the sheer pleasure and freedom of riding in complete safety.
From its headquarters in Marseille and its own factories, SHARK manufactures and sells new models each year. SHARK helmets are distributed by a network of over 5,000 sales outlets worldwide.
The Australian importer and distributor of Shark helmets is Ficeda.
Anyway, onto the helmet!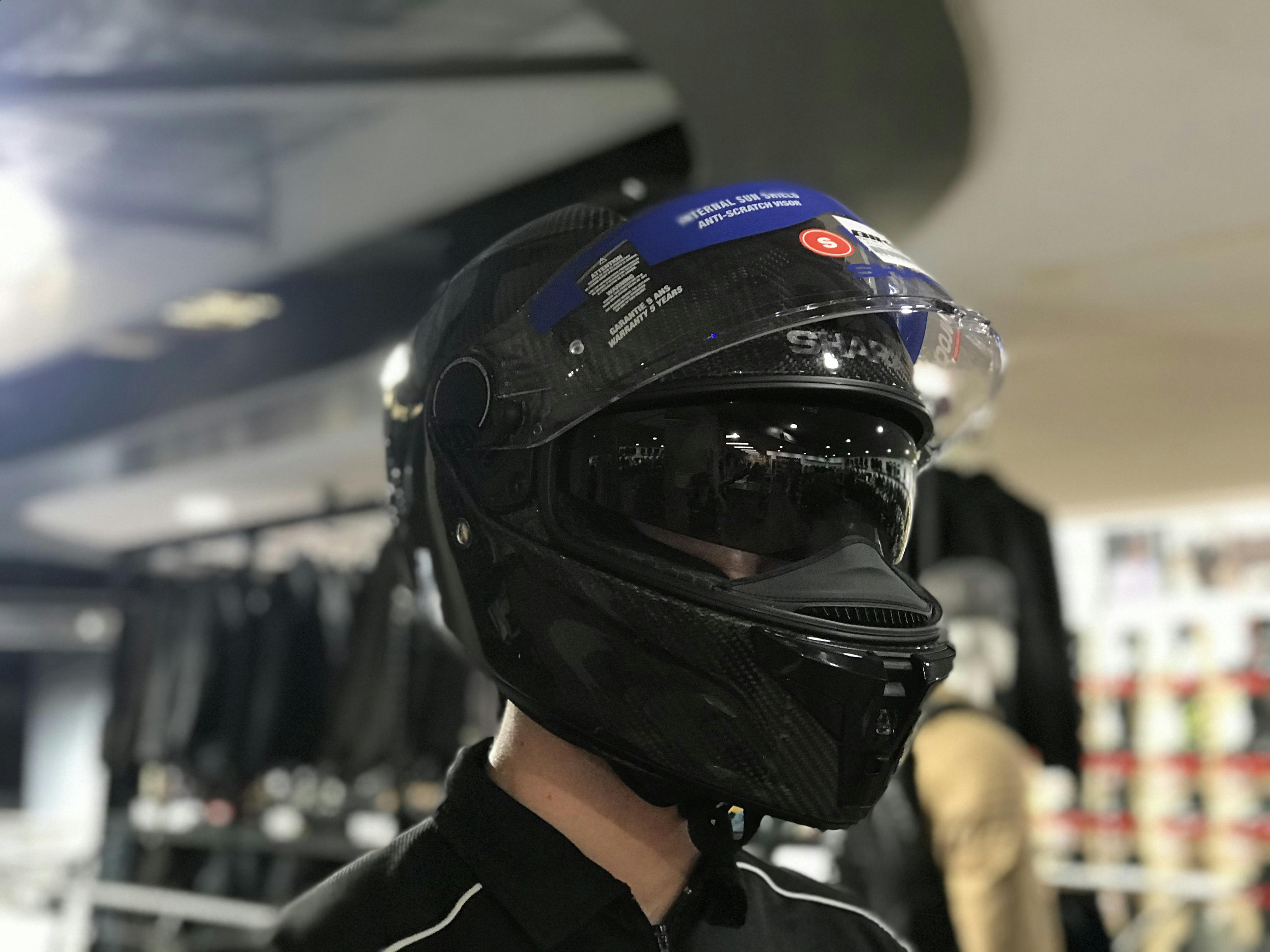 Sam in the Spartan Carbon GT with the internal sun visor down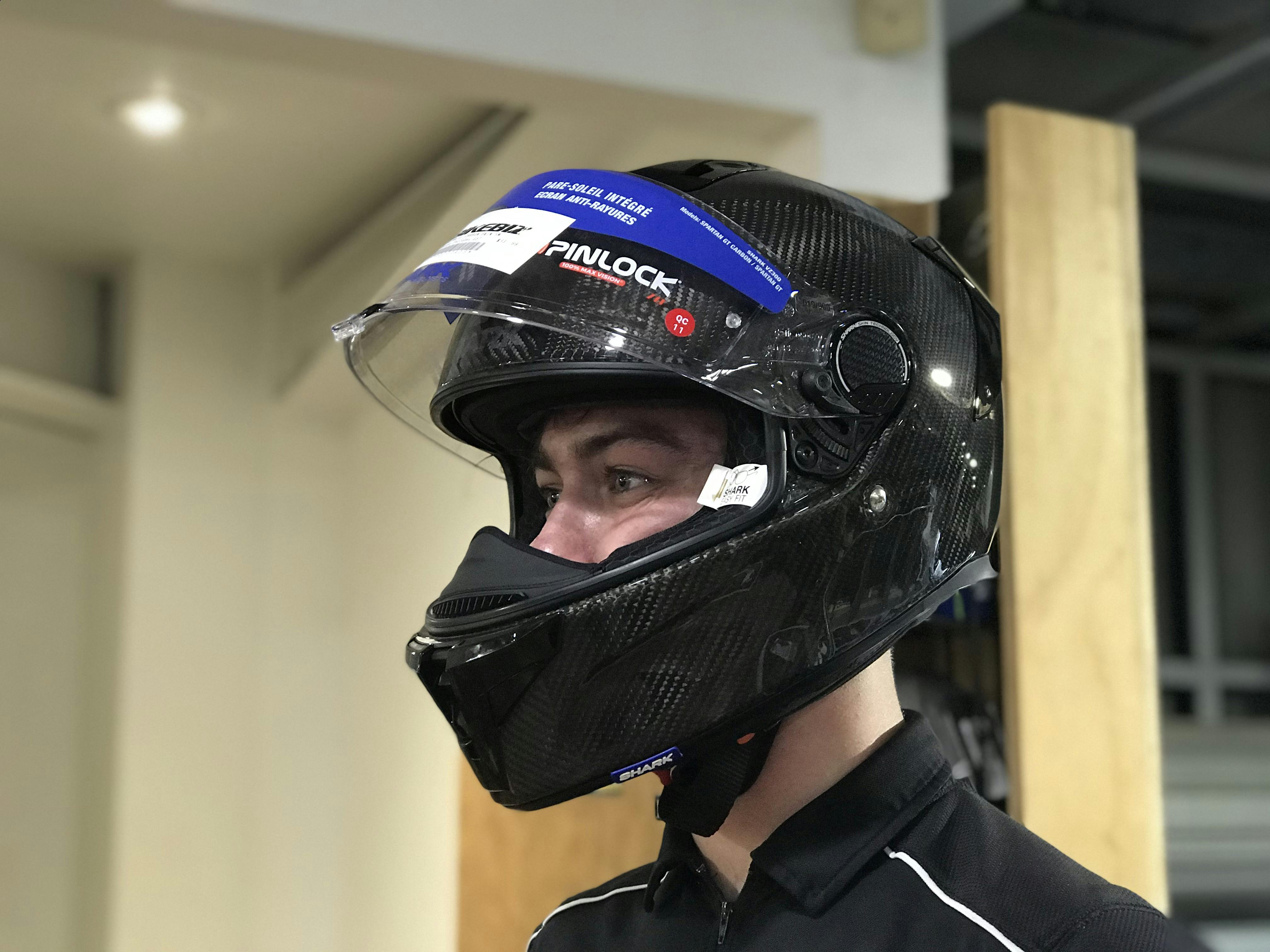 Sam in the Spartan Carbon GT with the internal sun visor up
The Spartan GT comes in a standard and a carbon versions. What's the difference?
The Spartan GT is a Fiberglass helmet with a paint finish.
The Spartan Carbon GT is a Carbon Fiber and Fiberglass helmet with a paint and Carbon Fiber finish.
Easy!
The helmet is a GT Sport/Roadster helmet. It is designed as a helmet that is as comfortable on the track, as it is on the road. With an amazing Optical Class 1 rated visor featuring variable thickness, you'll have great vision whether you're in a super sport riding position, or an upright riding position. Need a little more vision? Simply remove the anti-fog breath guard. With the inclusion of a Max Vision Pinlock insert, your visor will remain fog free.
Speaking of the visor, it has one all of its own. A cross between the Spartan and the Race-R Pro with a micro ratchet system for smooth movement. It also locks down beautifully at the front of the helmet, ensuring you can cut any and all wind noise, as well as ensure that the visor won't just fly up when you change angles or speed.
The internal sun visor, as always, is the best I've seen in all helmet brands. It comes down so low that you almost think you're wearing a full tinted visor. Shark have also made the internal sun visor slider rubber and larger, meaning you can move it quicker and easier with your gloves on.
Shark have introduced in the helmet the "Shark Emergency Removal System", allowing the interior of the helmet to quickly be released in the event of an accident. This allows paramedics to remove your helmet safely and in a manner that won't further or cause a head/neck/spinal injury.
Oh and the internal liners are so ruddy comfy! 3D morpho cheeks moulds to your face with just the right amount of pressure and holds your imprint so it feels like putting on your favourite 5yr old sneaker. They are made with a Sanitized-labeled Alveotech lining fabric featuring antimicrobial properties to keep the helmet smelling fresher for longer. All the interior is removable so you can wash them when they need it.
Being designed with less wind noise and potential track use in mind, the lining sits a little closer to your neck than other helmets. There is also an additional chin guard to keep even less wind out if you start getting a bit chilly in winter.
The original double D Ring chin strap is there, which I personally prefer over the buckle mechanism (to each their own).
Want to listen to your favourite tunes while you're riding? The Spartan GT is Sharktooth ready.
A lot of aerodynamic studies have gone into this helmet to keep it smooth and quiet. 2 air inlets and 2 air extractors with an ON/OFF switch keep the air moving if you want it. The rear fins help keep your head straight when you're getting some speed and normally your head would be battling the wind.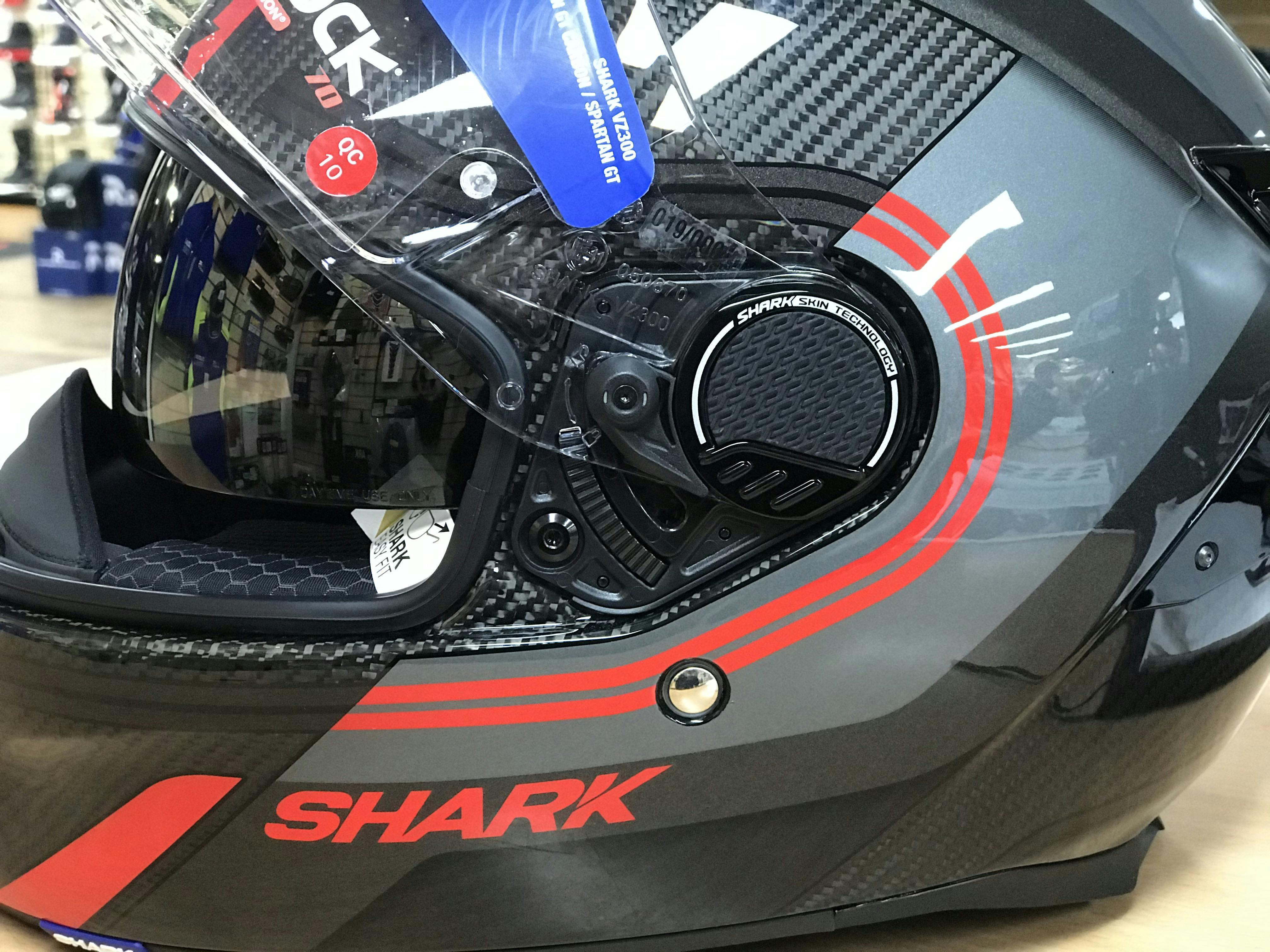 New visor with micro ratchet system for smooth visor operation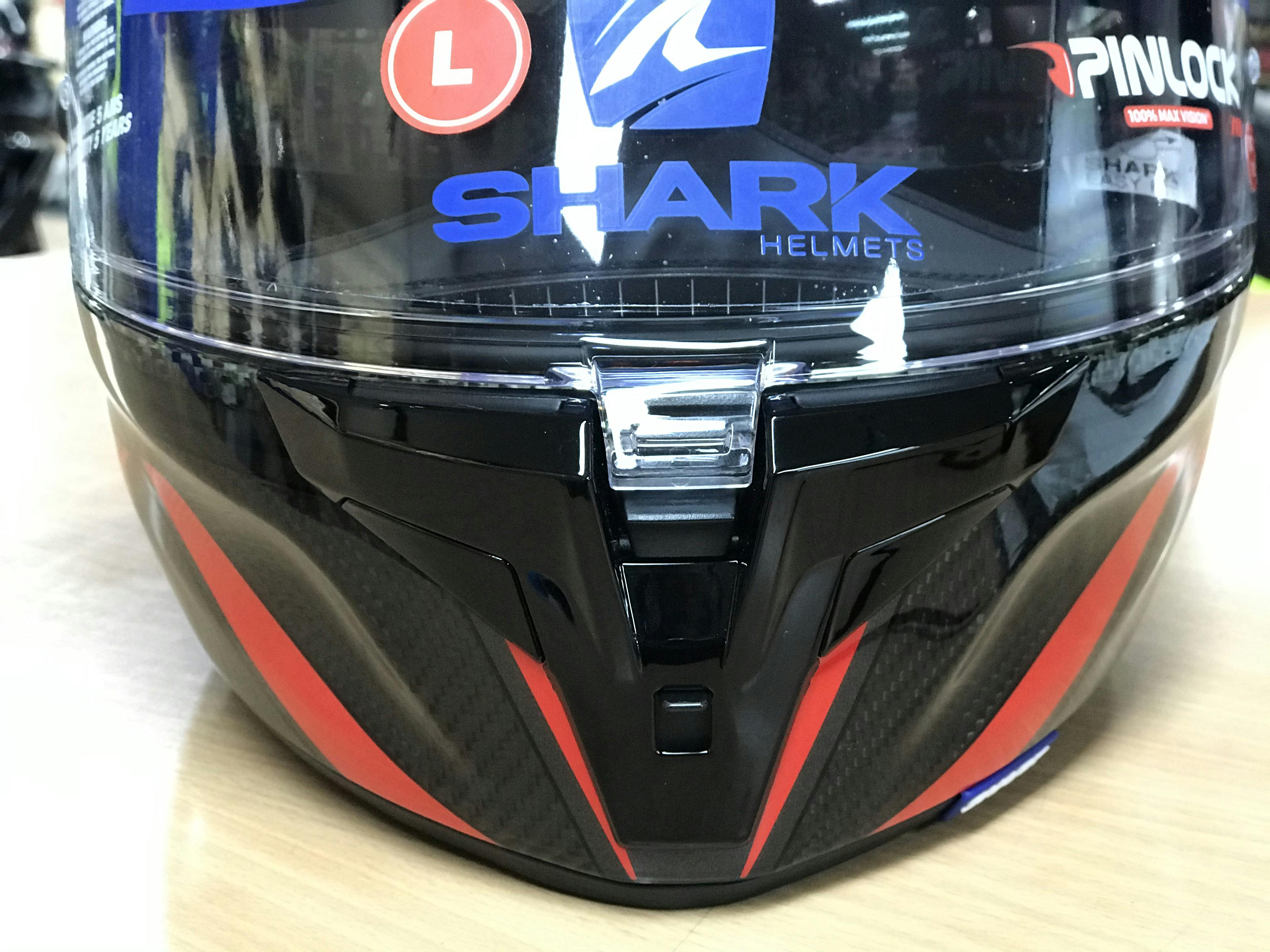 The new front visor lock down system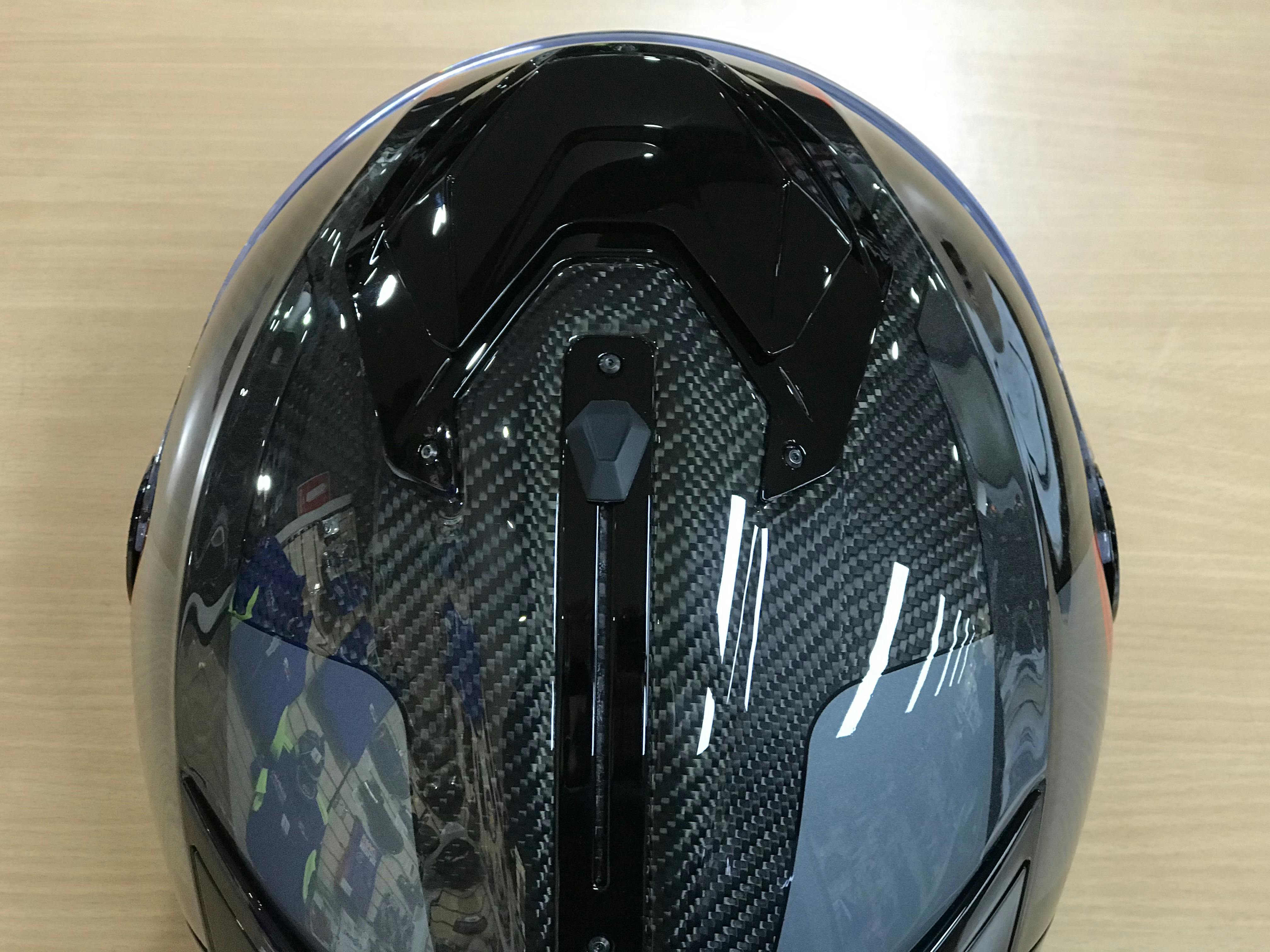 The new rubber internal sun visor slider. You can also see that the vents are actually screwed down, ensuring they don't fly off in any circumstance.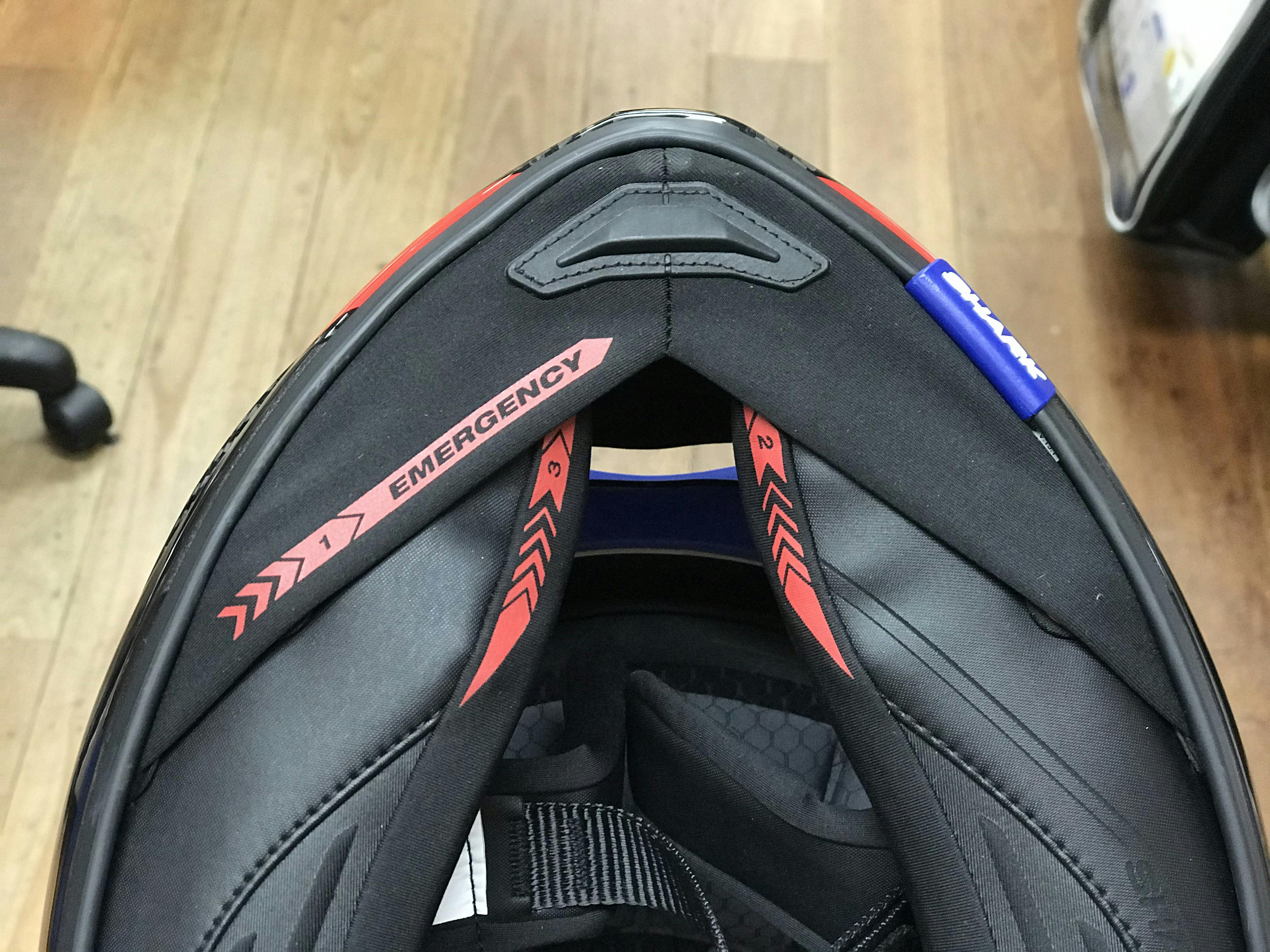 The new Shark Emergency Removal System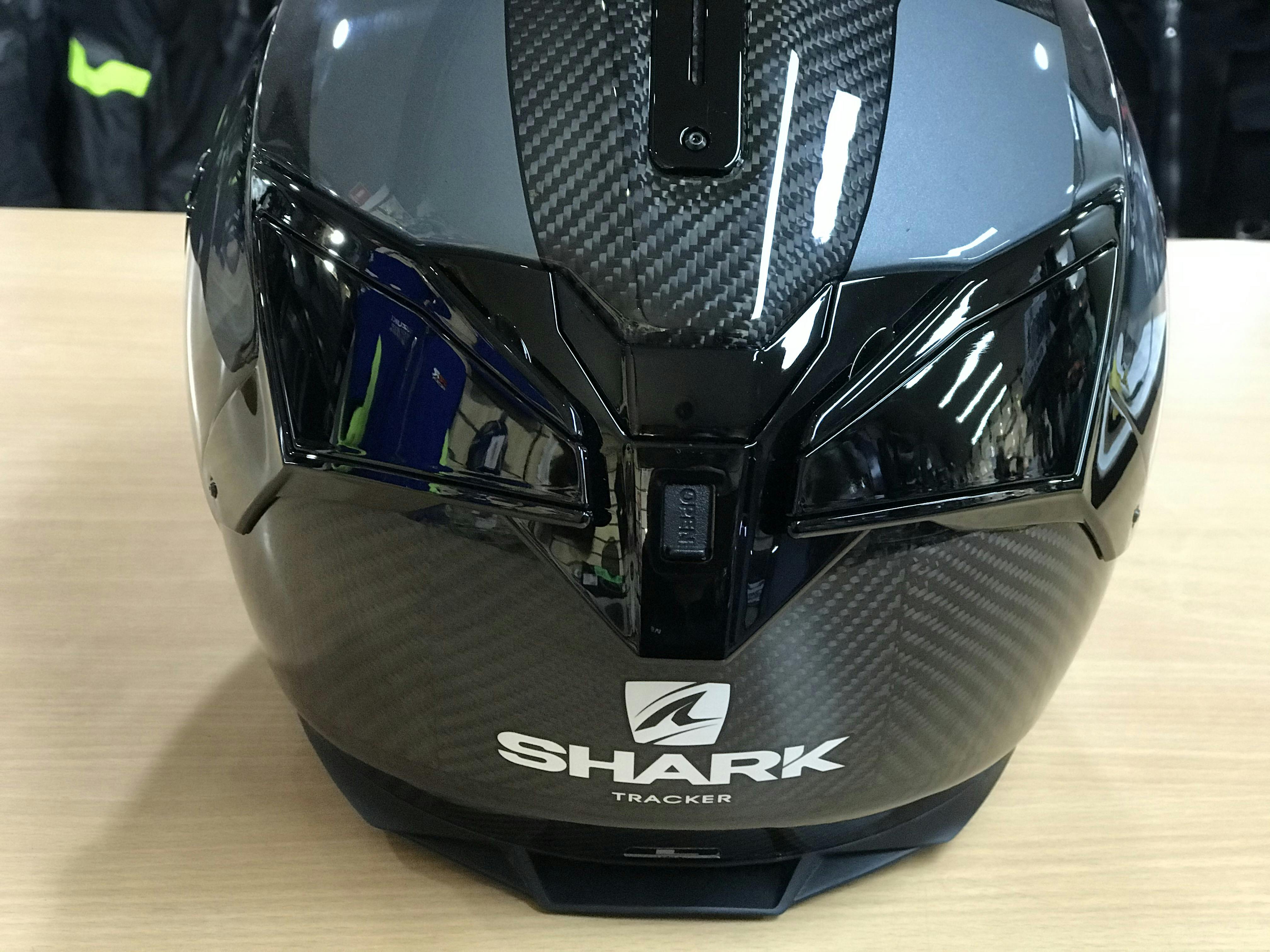 The rear and the fins of the helmet
The Spartan GT comes in 2 shells, and sizes XS to XXL.
The Carbon GT is available in 6 colour options, and the standard GT is available in 9 colour options.
The standard GT comes in at $699.00 for plain colours or $$749.00 for the graphics.
The Carbon GT comes in at $839.00 for the plain carbon or $859.00 for the graphics.
There will be a dark tint visor available, as well as a range of lightly iridium visors in;
*Blue
*Pink
*Green
*Gold
As the helmet is so new, only the carbon version is available in store. Keep an eye on our website for new graphics as they become available!
https://www.bikebiz.com.au/catalogsearch/result?q=spartan%20gt
Ride safe and have a good one!
Got questions? Send me an email at webshop@bikebiz.com.au