Gday! My names Prue 😀
I'm female
I'm 5 foot 1 aka short
I'm a proud Aussie
I'm loud
I'm slightly addicted to coffee
I ski and snowboard
I ride motorcycles
You may know my from such Bikebiz Facebook photos as these;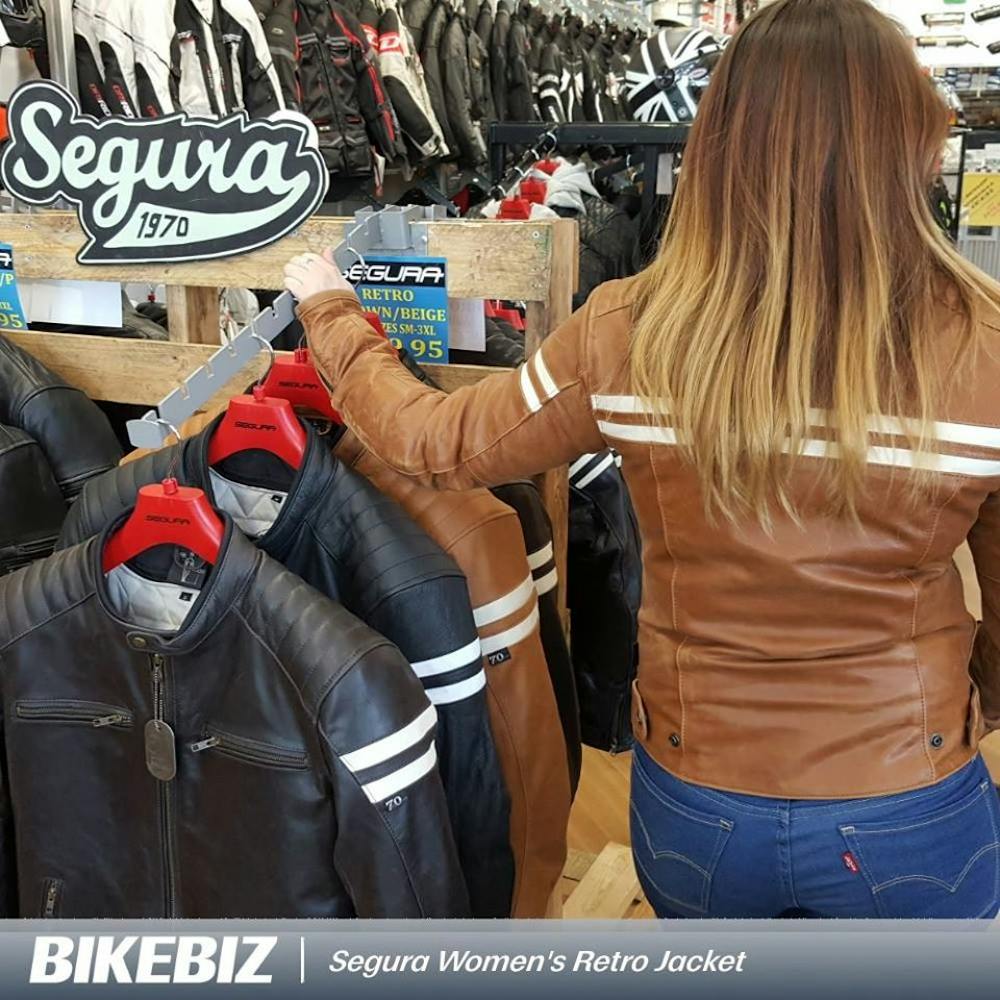 Showing off my Segura motorcycle jacket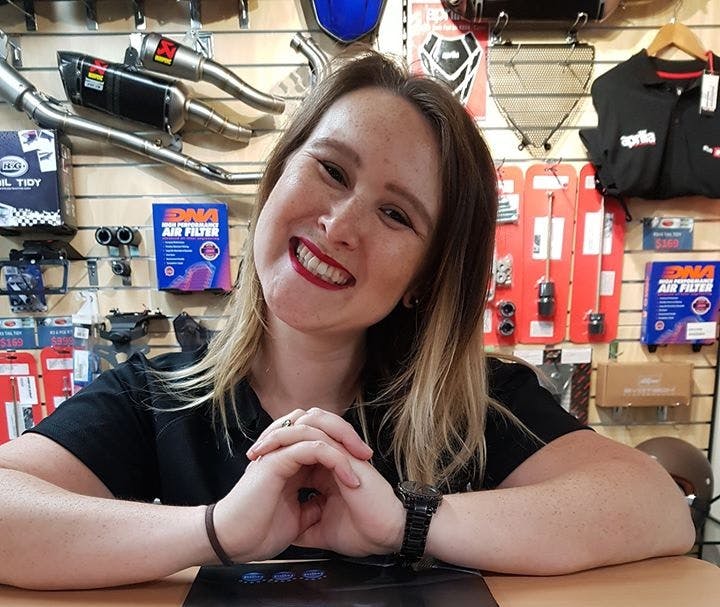 My return to Bikebiz photo...Honey! I'm home!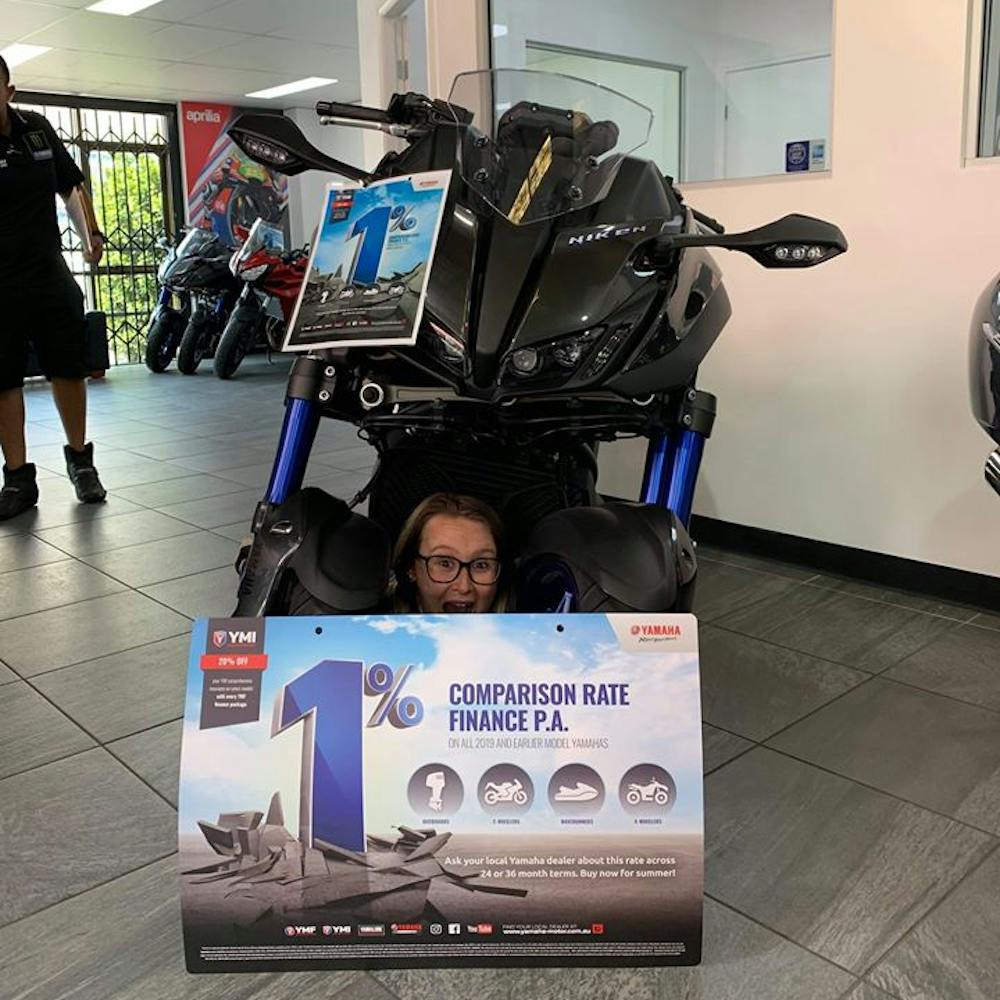 I do silly things to promote motorcycles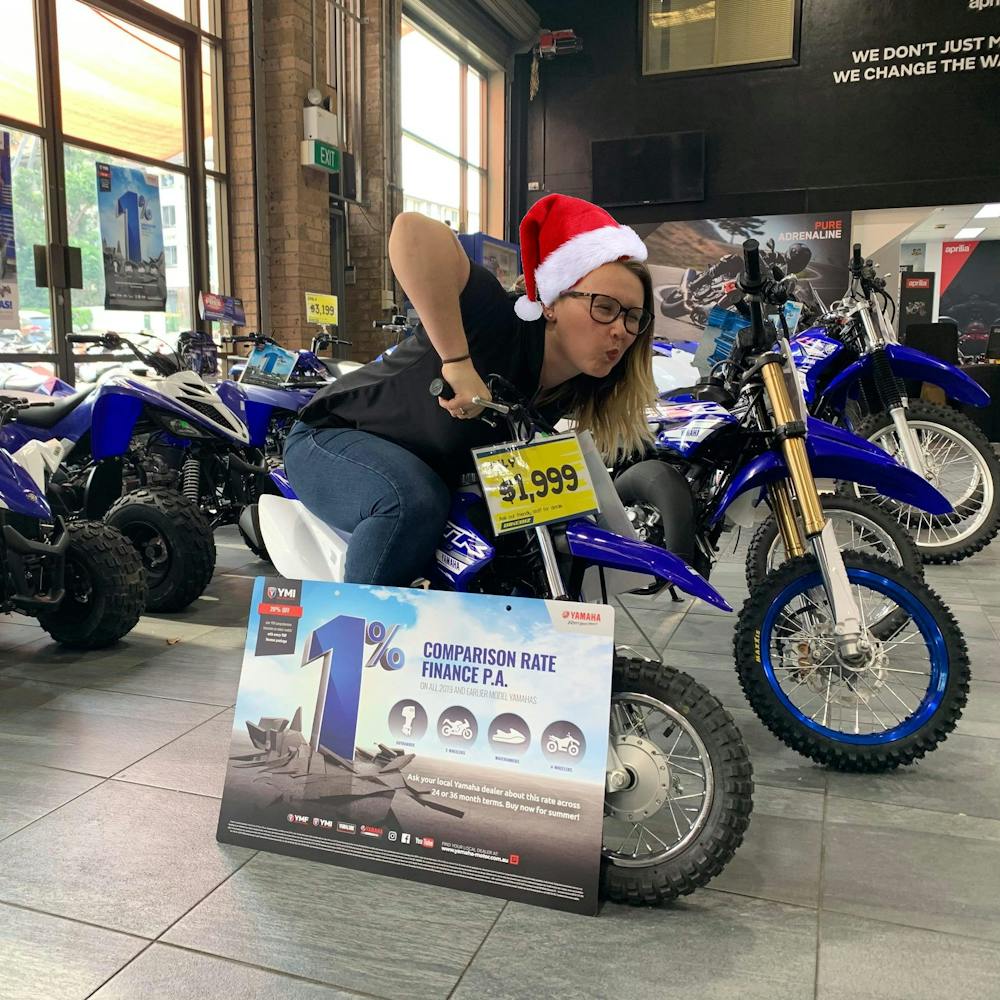 I think this bike is the perfect size for me, what do you think?
The only adventure motorcycle that I can touch the ground on...I'm kinda short
No that's not my dating profile. It's me telling you a bit about myself. 
Why?
Because I'm going to be filling your screens with words that you will hopefully read, on a regular basis. I've been granted access to this part of our website to reach out to you, whoever you are, wherever you are and whatever you do or do not ride.
Motorcycling is one of the best things that ever happened to me. 
I got my license in 2013, thanks to the influence of one of my best mates Dugald. I always thought it was just something that everyone else did. No way could I ever get my motorcycle license! Could I? I really do love the look of those green sports bikes! (Green is my favourite colour fyi)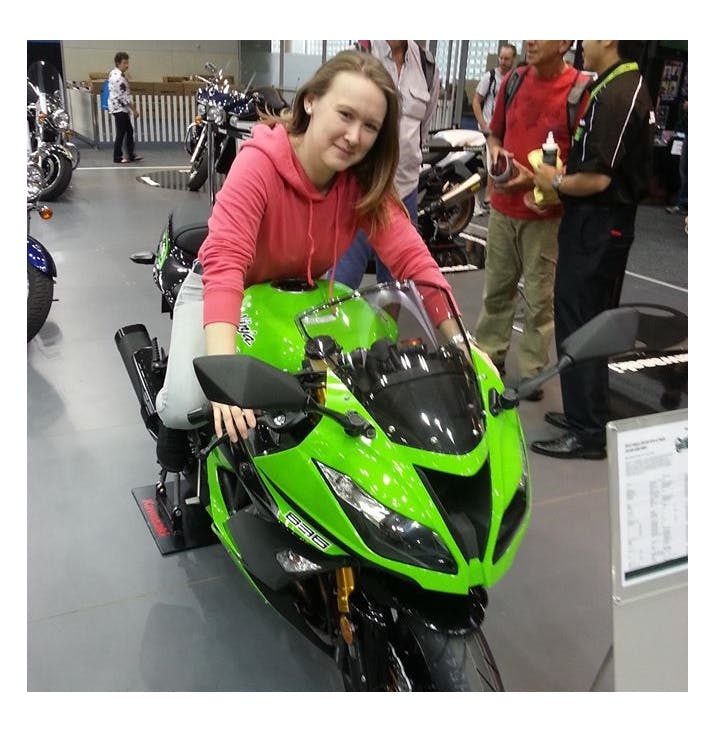 One ride on the back of Dugalds bike, a CBR600RR, with a too big jacket that forced me to hold on stupidly tight, and I was hooked!
Soon after, I had my motorcycle license, a helmet and jacket, and a second hand motorcycle!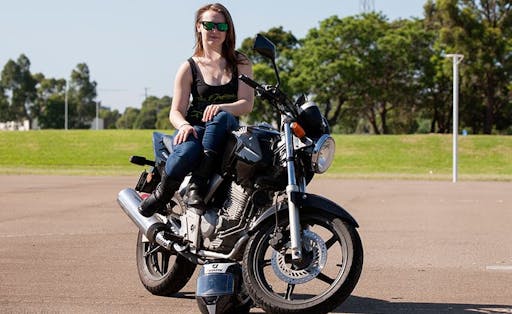 My first Motorcycle! Honda CBF250
7 years, and 1 accident later, I still love motorcycles. A lifelong obsession has been created.
Nothing beats the feeling of freedom you get on a motorcycle. The wind in your hair, the sound of the exhaust. The challenge of getting your line just right, overtaking that motorcycle in front and getting your knee down on the track. Plus there's the fact that it automatically makes you a badass!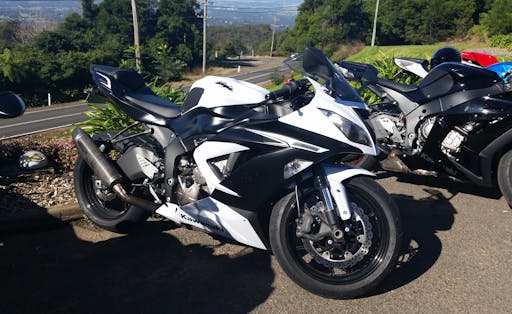 My first big girl bike, and my dream bike! Kawasaki ZX636...isn't she beautiful!
So read on! The articles that will come up will hopefully answer your questions, provide you with information you never knew you needed, and give you a laugh or two along the way.
Ride safe and have a good one!
Got questions? Send me an email at webshop@bikebiz.com.au