What's the difference between 3rd party and comprehensive?
What is the bare minimum I legally need? What company is right for you?
Let's delve a little further.
There are 4 types of coverage for Motorcycle insurance in Australia;
Compulsory Third Party (CTP) Insurance (people not property attaches to your vehicle via vehicle registration)
Third Party Insurance (property not people)
Third Party Insurance PLUS Fire and Theft
Full Comprehensive Insurance 
Compulsory Third Party (CTP) Insurance. 
CTP is a legal requirement by each state and territory in Australia.
In NSW it is also known as a Green Slip, In Victoria it is also known as Transport Accident Charge. It is the bare legal minimum insurance required to be allowed to ride a motorcycle on the roads.
In South Australia, CTP is part of your vehicle registration, everywhere else it is a separate policy.(however you cannot obtain registration if you do not have a CTP policy)
Each state/territory has different rules as to what the CTP covers. You can find out the specifics of your local rules below;
CTP protects any person you may injure whilst driving, whether they be pedestrian, cyclist, passenger, rider, driver or other road user.  
It does not cover damage to your vehicle, other vehicles or property.
It does not cover theft of your vehicle or its contents. 
It may not cover the rider if they are injured during an accident they are at fault for.
Third Party (property only) Insurance
Third Party (property only) Insurance is the bare minimum insurance you can purchase. It can provide cover against damage caused by your vehicle to another vehicle or property. 
It does not cover damage sustained to your vehicle where you are at fault. Although some policies may cover your vehicle to a degree if you are hit by an uninsured driver. 
Usually this type of insurance is taken out where the owner has a low-value vehicle and the insurance may cost more than the bike is worth. The owner will still be covered for the damage that their vehicle may have caused to another person's vehicle or property.
Third Party Fire and Theft Insurance
Third Party Fire and Theft offers all that property only offers (other person's vehicle), with the addition of coverage for your bike in the event of theft, or loss of your bike in a fire.
The coverage amount varies and is agreed upon by the policyholder and the insurance company before the policy is taken out.
Comprehensive Insurance
Comprehensive Insurance is the top level of insurance. 
It covers everything the above coverage provide including the repair or replacement of any vehicle or property you may damage. It also covers the repair or replacement of your bike/vehicle and its contents for events including fire, theft, collision (whether at fault or not), malicious damage and weather related damage (fallen trees or electrical poles due to storms, flooding etc).
This type of insurance is taken out if the vehicle is in good condition. Some insurance companies will not cover you if the vehicle has issues such as rust or un-repaired damage. 
What monetary value am I covered for?
There are two ways to determine how much you are covered for in regards to repair/replacement of your vehicle/contents.
Agreed value is where the owner and the insurance company agree on an amount at the time the policy is taken out. It often will cover motorcycle riding gear and bolt on accessories. This is usually the best way as vehicles more often depreciate with age. Agreed value tends to make the policy more expensive up front, however has a higher chance of being worth it in the long run.
Market value is where the insurance company determines what the vehicle and contents are worth at the time of the accident. They take into account the age, wear & tear of the vehicle and general condition of the vehicle. Policies for market value are usually taken out to lower the cost of the policy, or for vehicles where vehicles may rise in value over time. Market value tends to be less expensive up front, however has a higher chance of giving you back less money for the vehicle than you paid for it, ending up in a monetary loss.
What is an excess?
The excess is the amount of money the policy owner needs to pay in the event of an insurance claim. For example, if a repair bill is $3000 and the excess is $500, the policy owner pays $500 to the insurance company, and the insurance company covered the remaining $2500.
Depending on your insurance, there could be additional excess for things such as unnamed rider/drivers and rider/drivers under or over a certain age.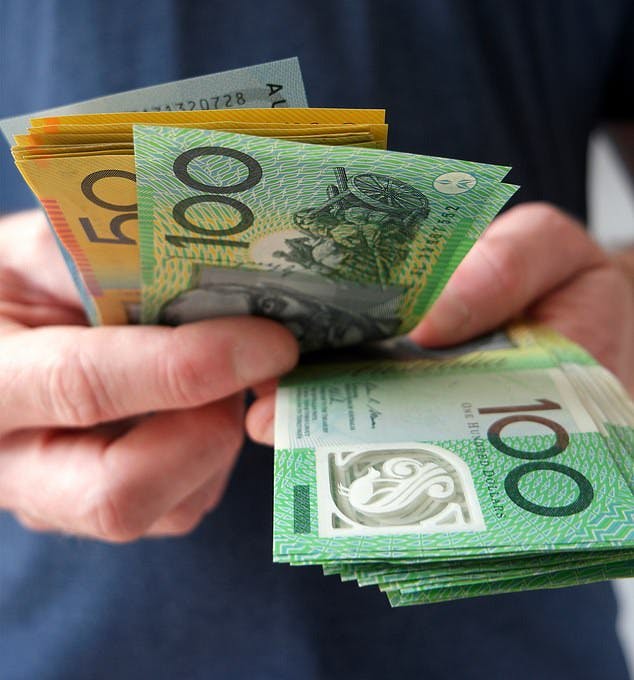 How much money do you want to dish out in the event of an accident?
What is an Insurance Premium and how is it calculated?
The premium is the amount of money the owner pays for the policy. It can usually be paid in either weekly or monthly installments, or in an upfront yearly payment. 
There are many factors that can influence how much the premium can cost including;
The type of cover and excess you have chosen, including any options you have added
The location where the bike/car is stored overnight or during the day
The age of the rider/driver
The riding/driving record and insurance history of the rider/drivers
The type of vehicle being insured (make, model, year)
The intended use of the vehicle (such as private or commercial use)
Whether you have nominated a market or agreed value for your vehicle
Modifications to the vehicle
Can I lower the Insurance Premium?
There are different ways to lower your insurance policy;
Some insurance companies offer a discount for paying yearly instead of in installments. 
Maintain a good riding/driving record. This doesn't just include accident history, but also includes number of traffic offenses and vehicle criminal charges ranging from speeding tickets to DUIs.
Riding/driving less often - some insurance companies offer cheaper insurance for people who for example only use the vehicle on weekends and catch public transport during the week.
Having a higher excess on the policy.
Increase your vehicles security by either locking it in a secure garage at all times, installing anti-theft locks to the vehicle, using a chain to bolt down a motorcycle/scooter, using a disc lock on a motorcycle/scooter, storing it where it is safe from extreme weather events.
Limit the amount of rider/drivers listed on the policy, and raise the average age - the younger the listed rider/drivers are, the most the premium will be (especially for riders under the age of 25 as they have less riding experience, are at a higher risk of accident and are often on a learner or provisional license).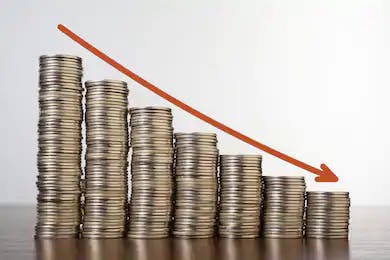 The lower the premium, the better for your wallet
When choosing an insurance company, look for added bonuses such as no claim bonuses, multi-policy discounts and loyalty programs such as the more years you are with an insurance company, the better potential for a higher policy discount per year.
When taking out a new insurance policy, always be honest about your previous driving and insurance records. If you are found to have not disclosed previous accidents or insurance claims, your new insurance company may not cover you in the event of a claim.
There are many insurance companies out there, and they aren't one size fits all. The best bet is to do your research to discover the best one for you.
In saying that, most dealerships have options for insurance. As a motorcycle rider, if you purchase rider gear or bolt on accessories for your motorcycle at the time of you motorcycle purchase, they may be included in what your insurance policy covers. The business/finance manager can assist you in choosing the right insurance company for you and the best deal. Purchasing insurance through the dealership may also open the doors to discounts that you couldn't get by yourself. 
While yes, the dealership may make some commission if you purchase a policy through them, that only drives them more to get the best deal for you.
Looking to take out an insurance policy with your motorcycle? Come in store and have a chat with one of our business managers to get the best deal for you today!
Ride safe and have a good one!
Got questions? Send me an email at webshop@bikebiz.com.au
This advice is a guide only. It is general in nature. It cannot be relied upon for you to make decisions. Bikebiz has persons accredited to offer professional advice on motorcycle insurance reach out to them, they are only too happy to assist.