So you got your learners license...CONGRATULATIONS!!!
Welcome to the world of motorcycling. It's a wonderful world to be apart of, and your life is now forever changed!
Now the question is, what motorcycle to get?!
This isn't an easy task. I actually really didn't like my first motorcycle, so much so that I nearly gave it all up! (Now that would've been a mistake). Thankfully I had a great person in my life who encouraged me to me riding (Thanks Vadim). However, as much as I wanted a new bike, she did me well in getting through my Learner and red Provisional licenses, and onto my dream bike later on.
If you've looked into learner motorcycles for even one second, you would have noticed that there are so many different motorcycles out there! So whats the difference?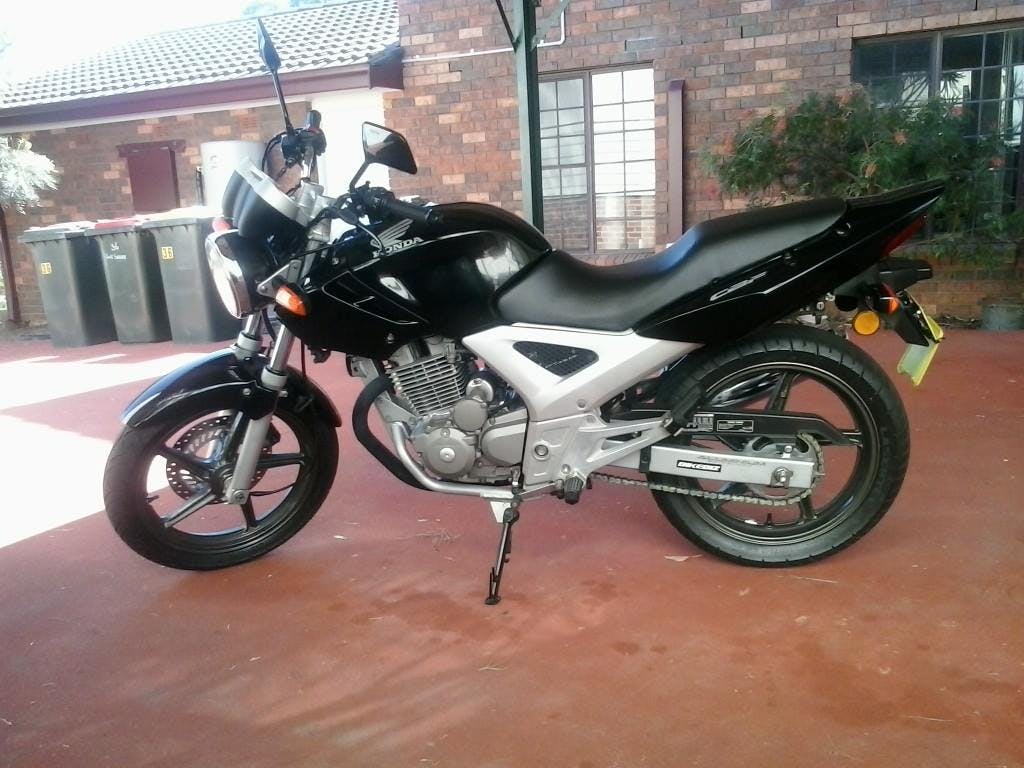 My first motorcycle - Honda CBF250. I actually had to get the seat shaved so I could touch the ground!
What does LAMS stand for?
Learner
Approved
Motorcycle
Scheme
What makes a motorcycle learner approved?
Basically it's all about power to weight ratio. According to the NSW Roads and Maritime Services, for a motorcycle to be LAMS approved, it must;
*Be listed in the publication Approved Motorcycles for Novice Riders. This publication is updated as new models are approved, and lists the makes and models of motorcycles that can be ridden by novice riders.
*Have an engine capacity up to and including 660cc, and not exceed a power-to-weight ratio of 150 kw per tonne
This includes:
*All motorcycles up to 660cc built before 1960
*All motorcycles and scooters with electric powered engines that have a power output not in excess of 25kw
*All motorcycles with an engine capacity under 260cc except:
Suzuki – RGV250
Kawasaki – KR250 (KR-1 and KR1s models)
Honda – NSR250
Yamaha – TZR250
Aprila – RS250f
*Kawasaki GPZ500 (EX500) and Z650, provided the rider was the registered operator of the motorcycle before 1 April 2010.
Motorcycles cannot be modified or restricted in order to be reclassified as approved motorcycles.
In Victoria, fully electric motorcycles are also learner approved.
Every state is different, so be sure to look up the rules in your state if you are unaware.
https://www.rms.nsw.gov.au/roads/licence/rider/approved-novice-motorcycles.html
https://www.vicroads.vic.gov.au/licences/licence-and-permit-types/motorcycle-licence-and-learner-permit/approved-motorcycles-for-novice-riders
https://www.qld.gov.au/transport/licensing/motorcycles/learner-approved
https://www.sa.gov.au/topics/driving-and-transport/licences/motorcycle-licences/learner-approved-motorcycles
https://www.transport.wa.gov.au/licensing/vehicle-classes.asp
https://www.accesscanberra.act.gov.au/app/answers/detail/a_id/4515/~/act-motorcycle-licence-information#!tabs-3
https://nt.gov.au/driving/safety/motorcycles-quad-bikes-and-scooters/motorcycle-riders-road-rules
If you are purchasing a motorcycle from a reputable dealer, they will know exactly which motorcycle you are licensed to ride. In fact, here at Bikebiz we will not sell to a person a motorcycle they are not licensed to ride on the road, unless they are willing to sign a release that states their purchase is not for road use.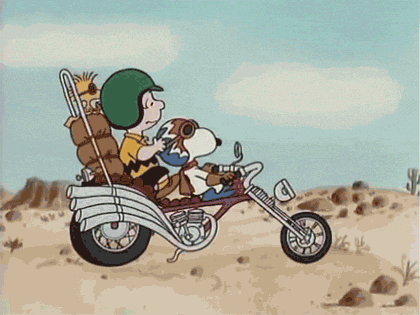 What bike can you ride on your current license?
Why do LAMS motorcycles range from 125cc - 650cc?
As someone who is 5 foot 1, there is no way I could have ridden a Ninja 650L whilst learning. In fact, I still don't think I could ride one!
Someone who is say 6 foot 4, would probably be a bit cramped on a Honda Grom 125.
Someone who is just getting back into riding after a few years may go stir crazy on a less powerful motorcycle.
Someone who isn't feeling confident may be much better off on a smaller bike so they can learn at their own pace.
Motorcycle riders come in all different shapes, sizes, abilities and confidence levels. So it makes sense that LAMS motorcycles would be the same. Some people laugh at learners on 125cc motorcycles, or even scooters. They are not real motorcyclists...just saying. A real motorcyclist will congratulate you on getting started, ask if you need any tips and leave you alone to ride.
I very nearly got one of the Kawasaki Z125...and I was on a full license! Zippy and fun, we rode it through the showroom as well. I loved it! (Still might get one...please note that the video was shot in a private car park under controlled circumstances)
My first time on a Kawasaki Z125. So much fun I fell instantly in love with it!
Still unsure of what motorcycle to get? Want to see them in the flesh? Just want to talk to someone face to face? Go visit your local dealer! Have a chat to someone who knows your stuff and ask the questions you need to ask. Here at Bikebiz, all of our staff are friendly and know their stuff, so if your in the area, come on down! If you're not in the area, give us a call!
Plus, if you don't want to commit to a brand new motorcycle, we sell used motorcycles at both of our stores, no matter the brand of motorcycle. We even have a list of what's available on our website here.
So get excited, it's My First Motorcycle time!
Ride safe and have a good one!
Got questions? Send me an email at webshop@bikebiz.com.au