Intercoms.
There are so many brands and types, you're left questioning what is the best one for you? Let's have a look. I'm going to discuss just a few that are out there. Today I'm going to talk about the Sharktooth Prime intercom system.
In 2018, Shark came out with the Sharktooth Prime, the updated version of the original Sharktooth. 
Sharktooth Prime is a rider to rider or rider to passenger system with a range of 200m, and can connect two devices at a time. It is also a universal intercom system, meaning it will connect to not just Sharktooth systems, but other branded universal intercom systems. This is a change as the original Sharktooth would only connect to other Sharktooth systems.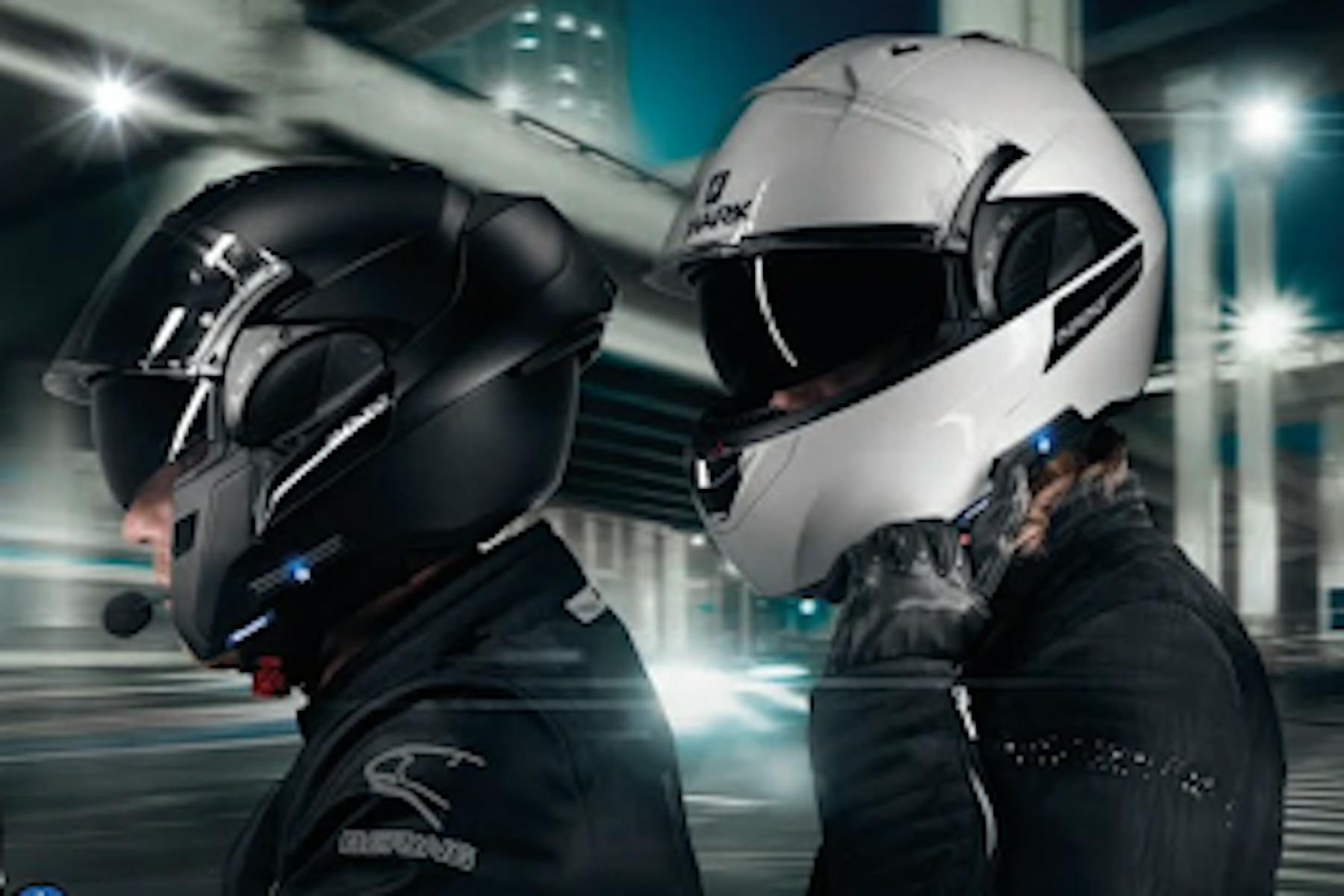 Sharktooth on the Evo-line helmet
Sharktooth Prime is an intercom system designed specifically for Shark helmets. If you look at many of the shark helmets, you'll notice that at the back of the helmet is a gap designed to fit the Sharktooth battery pack. There are also recesses for the speakers to sit in. Being designed for these helmets makes installation simpler and quicker than installing a universal intercom.
The following helmets are designed to fit the Sharktooth Prime;
Race-R Pro Carbon
Race-R Pro
Spartan
Vancore
Skawl
Skawl 2
Explore-R
Evoline Series 3
Heritage
Drak
X-Drak
Street Drak
The Sharktooth Prime has a battery life of 8 hours, which is rechargeable via micro USB. 
The intercom controls are a simple two buttons that do it all paired with voice commands. The control unit is considerably smaller than the original Sharktooth as well, coming in at 13mm wide and 12 mm tall. 
As well as communicating with another intercom system, you can listen to music, answer your phone calls and hear your GPS instructions. 
Being waterproof means you can use your Sharktooth Prime in any weather conditions. 
The Sharktooth Prime does come with a boom mic only.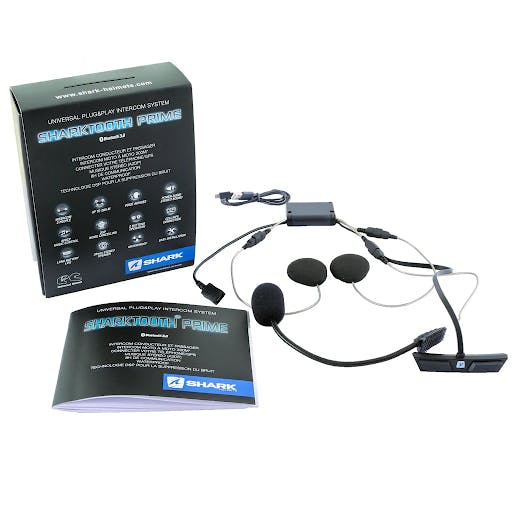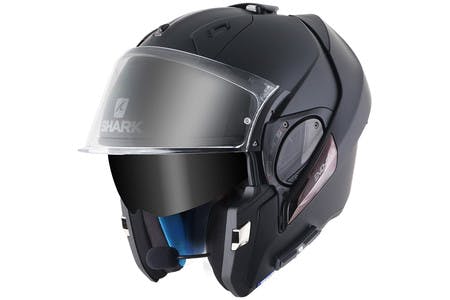 Sharktooth Prime on a Evo-Line Helmet