Intercoms.
There are so many brands and types, you're left questioning what is the best one for you? Let's have a look.

I'm going to discuss just a few that are out there. Today I'm going to talk about the Sena SRL & SRL2 intercom systems.
Shoei joined forces with intercom company Sena to create an intercom system that would fit seamlessly with their top level helmets. This resulted in the Sena SRL and SRL2. As they are designed specifically for the helmets, the intercoms are virtually undetectable from the outside of the helmet. One of the advantages of this is that the intercom has no effect on the looks and the aerodynamics of the helmet, including wind noise.
The Sena SRL & SRL2 are rider to rider and rider to passenger intercom systems that can connect up to 8 devices, so all your mates can be involved. Sena is one of the major universal intercom systems out there, meaning it will connect to not just Sena systems, but other branded universal intercom systems.
Both intercoms have a 1.6km range and 10 hours talk time., so you can talk all day whether you're at the front or the back of the line.
If you're old school, FM radio is a standard so you can still listen to your local station.
Sena have Advanced Noise Control technology, meaning it regulates the volume of your music when the outside noise changes due to for example increased wind noise or increased speed. So no blaring music when you pull up at the lights and the wind has stopped.
Riders can share music as well as listen to music AND chat at the same time. You may or may not want to use this... personally I love a good music discussion on the boring highway straights.
Firmware updates are periodically released and can be installed with the app, so you always have the latest update ready to go. 
The SRL is designed to work with;
Neotec II manufactured up to March 7th 2019
Neotec II manufactured on and after March 8th 2019
J-Cruise II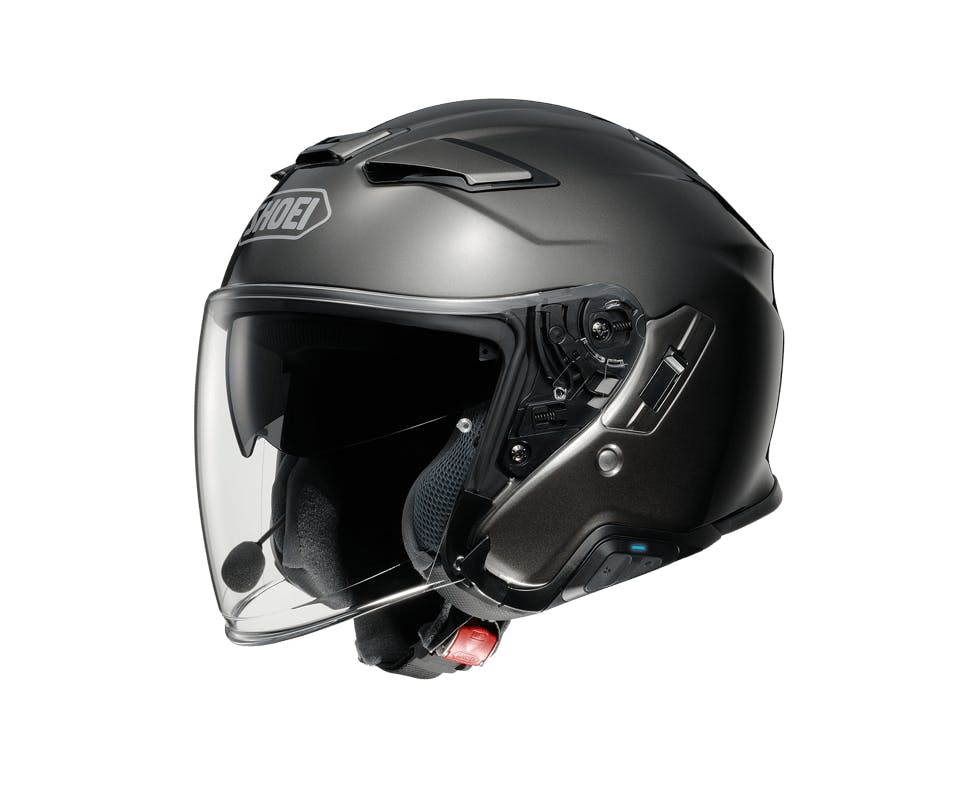 Sena SRL in a J-Cruise II
The SRL2 is designed to work with;
Neotec II manufactured on and after March 8th 2019
GT-Air II
J-Cruise II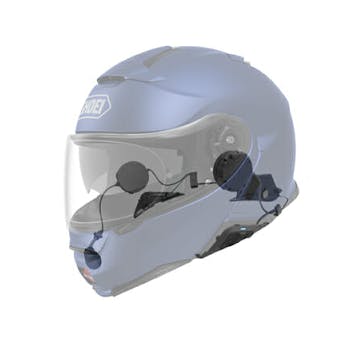 Sena SRL2 in a Neotec II front view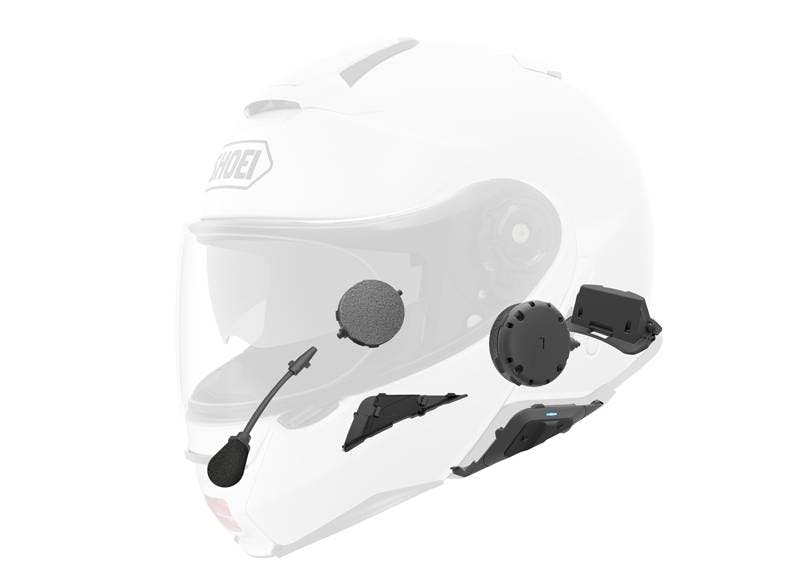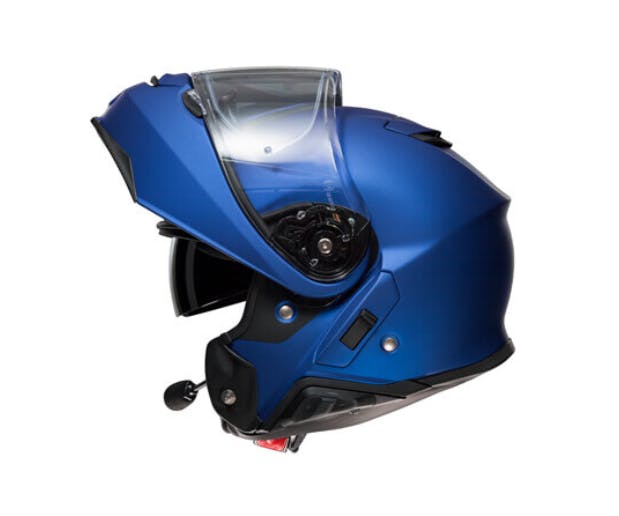 Sena SRL2 in a Neotec II side view
The other main difference between the SRL and the SRL2 is that the SRL2 comes with both a wired and boom mic, where as the SRL only comes with a boom mic. The boom mic is required for an open face or modular helmet, where as the wired mic is bet for a full face helmet...unless you like the mic in your mouth while you're trying to talk!
There are two apps that help you control and customise the Sena intercom;
The Sena Smartphone App allows you to configure device settings and access the quick guide at the click of a button. 
The Sena RideConnected App allows you to intercom with a virtually limitless amount of riders over an extensive range, so long as you are connected to a mobile network.
Sena also have a range of accessories available such as a handlebar remote and a wristband remote. 
Want to learn more or check them out in the flesh? Come one down to either of our stores and chat to our friendly Accessories gurus, or check out our webstore.
https://www.bikebiz.com.au/sena-bluetooth-intercom-for-shoei-gt-air-ii
https://www.bikebiz.com.au/sena-srl-bluetooth-system-for-shoei-neotec-ii
Ride safe and have a good one!
Got questions? Send me an email at webshop@bikebiz.com.au