In the words of Jon Snow...
Winter is coming.
Ok, while it doesn't snow in most of Australia, it can still get bloody cold! That shouldn't keep you from getting out there on your motorcycle! Winter jacket are out there, but if you don't want a new jacket just yet, or your winter jacket isn't cutting it at the moment, thermal undergarments are the way to go.
Here at Bikebiz, we have teamed up with Dri Rider to create a Keep Warm pack for you.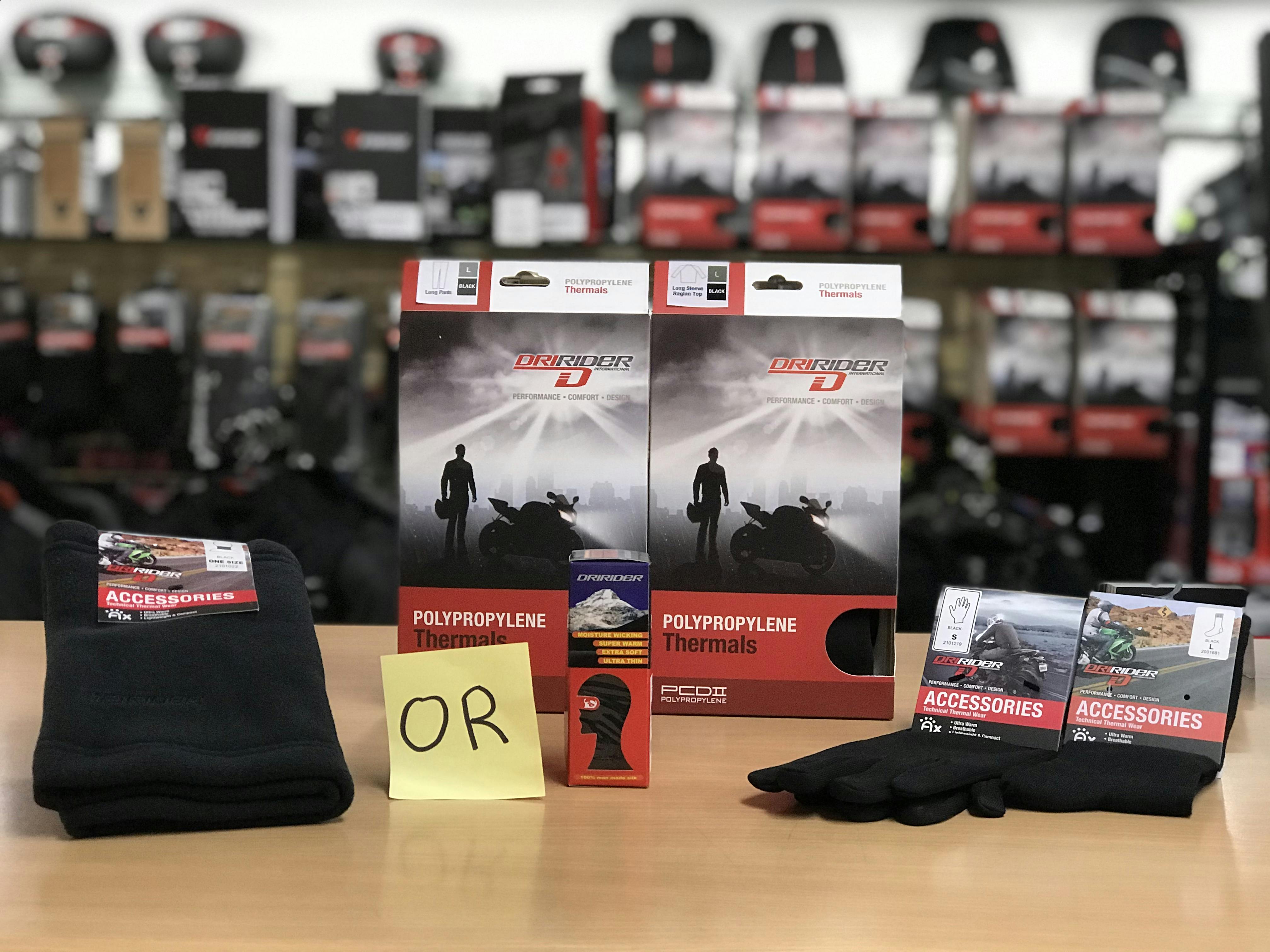 DriRider Thermal pack in store
The thermal pack includes;
*Long sleeve thermal top (sizes XS - 3XL)
*Thermal pants (Sizes XS - 3XL)
* Thermal socks (sizes SM - 2XL)
*Thermal inner gloves (sizes SM - XL)
And your choice of either
*Balaclava or neck sock (one size fits all)
These items are great to keep you cozy and warm on your ride, whether it be on your daily commute, coffee catch up or long Sunday ride.
These items are created with PCD polypropylene, providing outstanding thermal insulation. The fibers transport moisture away from the skin without retaining moisture, which is great if you start getting a little sweaty. To keep the comfort going, they are anatomically designed for motorcycle riders.
Light, soft, comfortable and easy to wash.
Personally I've used some of these items when at the snow as well! They came with me to Canada, and I used them in the -20 degree winter.
This pack is available all year round too, not just at winter. You can pick any size of the items you want, so if you need a large top, medium bottoms, extra large socks and small gloves then you can have it! available both in both our store, and online at www.bikebiz.com.au.
Ride safe, stay warm and have a good one!
Got questions? Send me an email at webshop@bikebiz.com.au